VietNamNet Bridge would like to introduce our readers to "special" fruits and vegetables harvested by Vietnamese farmers.
1. 9kg coconut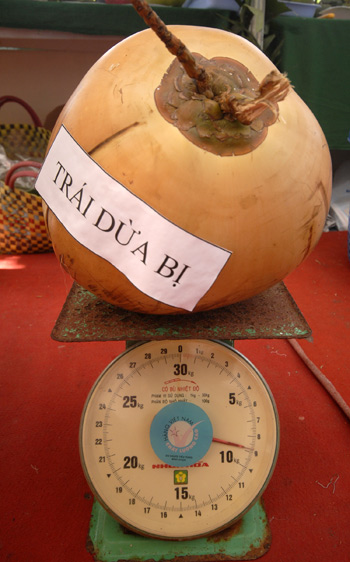 The giant coconut is the product of Mr. Nguyen Van Trung, from Xom Choi hamlet in Ke An commune, Ke Sach district, Soc Trang province. 
The circumference of each coconut is around four spans. They have become an attraction at the exhibition. The coconuts are the largest that have been reported in the southwestern region so far.
Mr. Trung said that the giant coconuts belong to Bi species, with yellow cover. This species of coconut yields fruit of 3-4 times bigger than normal coconut species. Each coconut contains 2.5-3.5 liters of coconut milk. 
Trung has two coconut trees of this species, which are over 20 years old. They were planted by his father. Bi coconut species yield fruit all the year round, with 6-8 coconuts/bunch.
2. Lotus-shape sweet potato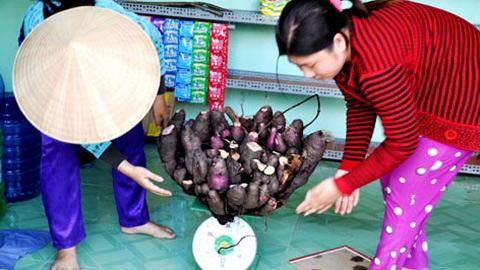 Mrs. Pham Thi Ngoc Anh in Ca Mau city, Ca Mau province on April 22, dug up a special sweet potato.
This sweet potato is not only strange in its stature, but also very big. It is 25 kilos. Some people thought that this sweet potato looked like a hand, while some others said it looked like a lotus.
3. Rabbit-shaped papaya in Quang Ngai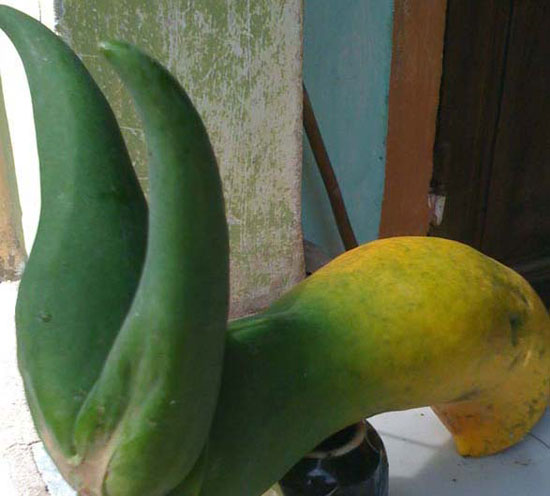 This papaya belonged to Mr. Nguyen Vang, 71, in Ha Trung village, Tinh Ha commune, Son Tinh district, in the central province of Quang Ngai. This is one of the several rabbit-shaped papayas in Vang's garden.
4. 3m banana bunch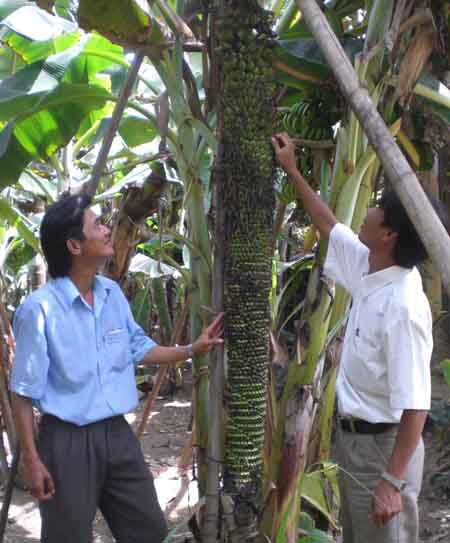 Mr. Nguyen Mai bought this banana tree from the southern province of Ben Tre. He planted it in March 2009. In June 2010 the tree blossomed, yielding a bunch of over 3m long, with around 200 small bunches. Each bunch included 15-30 bananas.
5. Hand-shape potato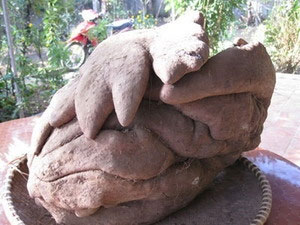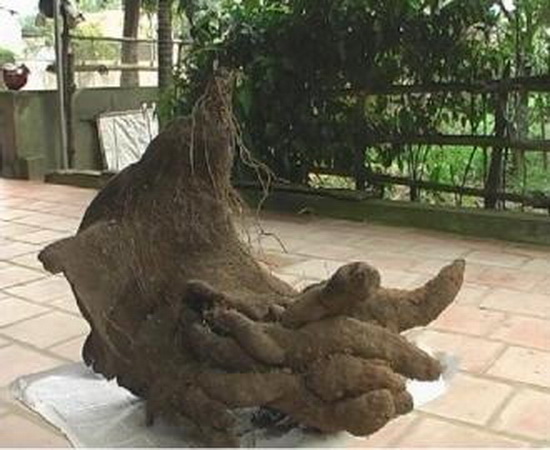 Mr. Dang Van Huan in Can Loc district, the central province of Ha Tinh, has recently harvested a giant khoai vac (potato) of 11.5kg in weight. It looked like a hand.
6. Strange maize ear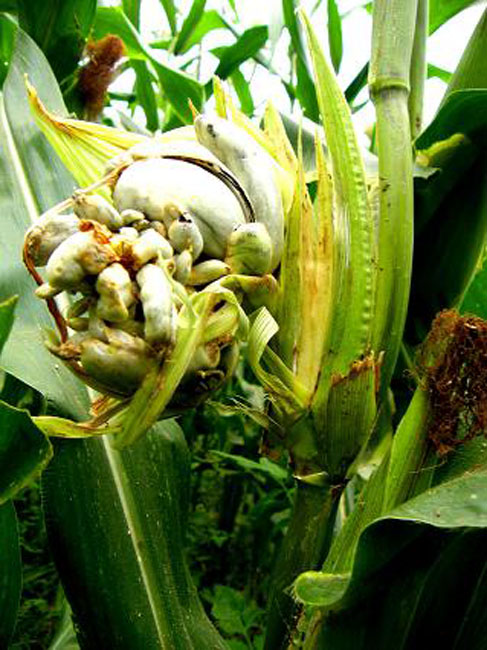 This odd maize ear was discovered in the maize field of Mr. Doan Van Than in the central province of Nghe An. The corn kernels of this maize ear looked very strange.
7. Hanging papaya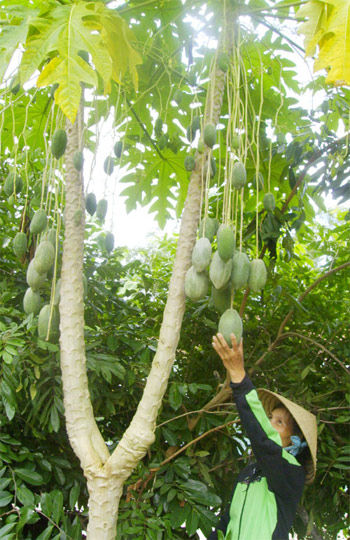 This papaya in the central province of Quang Nam is special, because its fruits don't sprout from the tree-trunk, but from "branches" of 0.5-1m long. The tree yields over 100 fruits a season.
PV