VietNamNet Bridge – On the morning of July 27, Mr. Tran Ngoc Tho, Chairman of the Association of HCM City Agent Orange Victims, said that Vietnam would continue submitting its petition to the U.S. Courts to reclaim the rights of Agent Orange victims.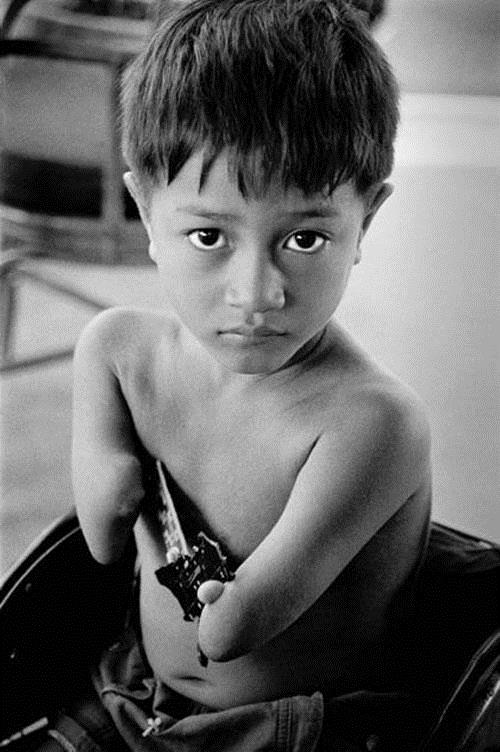 A victim of dioxin.
According to Tho, although the US court rejected the petition three times, the petition submissions have made good publicity in the international community. Especially, the US government and the U.S. State Department have acknowledged of the use of dioxin during the war in Vietnam.
"This time Vietnam will lodge the petition in August, suing 37 U.S. companies that produced and sold dioxin for the U.S. military to use during the war in Vietnam," said Mr. Tho.
Currently there are over five million people infected with Agent Orange in Vietnam. Particularly, HCM City has more than 20,000 victims. Many families and several generations of Vietnamese people are still bearing the pain of the war.
PV