VietNamNet Bridge – Vietnam has sent samples of the fatal vaccine that killed three newborn babies in Huong Hoa District in the central province of Quang Tri to the World Health Organization (WHO) for testing.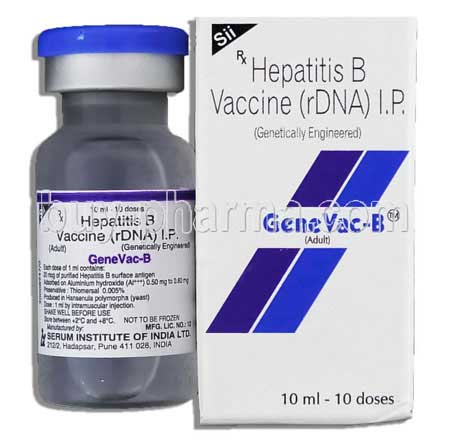 Hep B vaccine.
Nguyen Van Binh, Head of the Center for Preventive Medicine under the Ministry of Health, said to reach an accurate conclusion of the deaths, samples of vaccine have been sent to an independent lab abroad for testing.
Inspectors from the Ministry found many faults in injecting procedures of the vaccine as well as the methods of preservation.
Some medical experts said it is not necessary to administer Hepatitis B vaccine at all and one dose of HBIG administered within 24 hours after birth is sufficient.
Professor Nguyen Dinh Bang, former president of the National Institute for Control of Vaccine and Biological Products, said newborn neonates don't all need vaccination within one month or 24 hours of birth.
Possible forms of transmission of Hepatitis B include sexual contact, blood transfusion, re-use of contaminated needles and syringes, and vertical transmission from mother to child during childbirth.
If the mother is found to be HBsAg negative, her infant need not be injected with the vaccine for Hepatitis B, said Professor Bang.
However, Mr. Nguyen Van Binh said that in 2007-2008 when there were many incidents after Hepatitis B vaccinations, controversial theories were raised yet WHO still warned infants against Hepatitis B vaccine after 24 hours of birth.  
Hepatitis B vaccine and one dose of HBIG administered within 24 hours after birth is effective in preventing both acute and chronic HBV infection.
* Parents resorting to costlier Hepatitis B vaccine in HCM City
Most parents now are very worried over the deaths of three newborn babies in Huong Hoa District in the central province of Quang Tri, and are spending more money to buy high priced vaccines to safeguard their children.
The National Expanded Program on Immunization has stopped using two lots of vaccines in Ho Chi Minh City since the above unfortunate incident.
Parents carrying their young ones are now queuing for hours to vaccinate their neonates in Tu Du Maternity Hospital.
One parent said she had brought her niece for the expensive vaccine, but the hospital had already run out of stock.
Dr. Nguyen Thi Tu Anh of Tu Du Maternity Hospital said medical workers divide pregnant women into two groups; one group comprises of women infected with Hepatitis B and another with those not having the infection.
Parents pay VND52,000 (US$2.5) for Euvax B vaccine and VND338,000 ($15.9) for one dose of HBIG.
This amount is not reimbursed by Health Insurance Company.
Tu Du Maternity Hospital receives 150 pregnant women each day and is now tightening vaccination procedures, along with other hospitals in the City.
Nguyen Van Anh, Director of Mekong Maternity Hospital personally supervises vaccination of children. Now, after the above unfortunate incident, the Department of Health in HCMC has asked all medical units to adhere to strict preservation and vaccination procedures.
Source: SGGP