VietNamNet Bridge - Dozens of people living along the Nha Be River, Ho Chi Minh City had to evacuate from their houses at midnight on June 23 when seven houses suddenly fell into the river.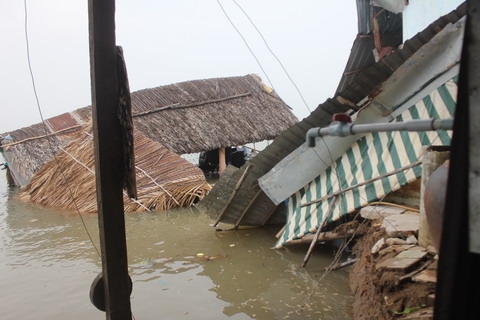 This afternoon, June 24, dozens of people of Binh My hamlet in Binh Khanh commune of Can Gio district still had to shelter in the houses of their neighbors because their houses and assets were swallowed by the river.
At about 10pm on June 23, when people were about to go to bed, they were startled by odd sounds from their houses. Suddenly, the floors were ripped off.
"I was in the back of the house when it began shaking. I shouted others to run out of the house. I could only save our washing machine when the back of the house collapsed into the river," said Mr. Huynh Van Mach, the owner of one of the seven houses.
According to Mach, the river was shallow at that time and the incident occurred in just five minutes. Luckily, everyone was safe.
Many people who live in the neighboring area cannot sleep now because their homes are being threatened by landslide.
According to the people here, landslide had never happened in this area until June 23. More than three months ago, the local government built a rock embankment, which was swept away by the river recently.
The local authorities have promised to assist affected families to stabilize their lives.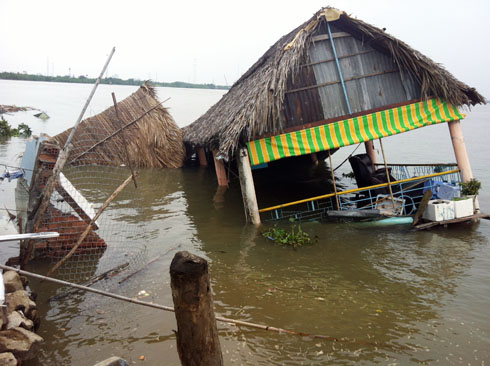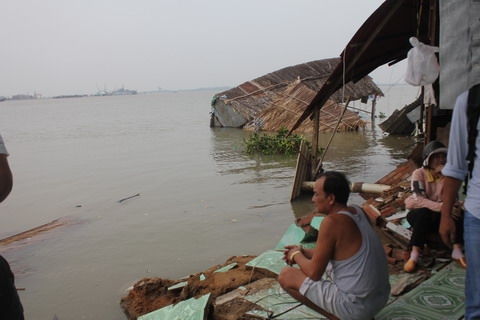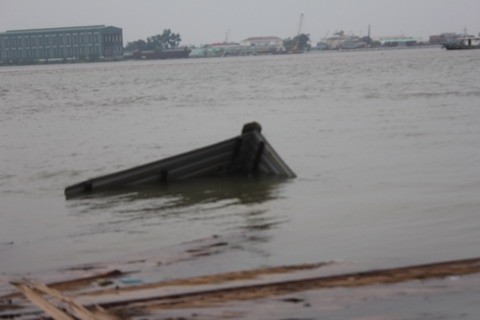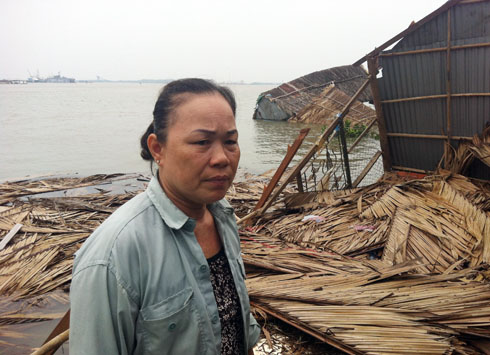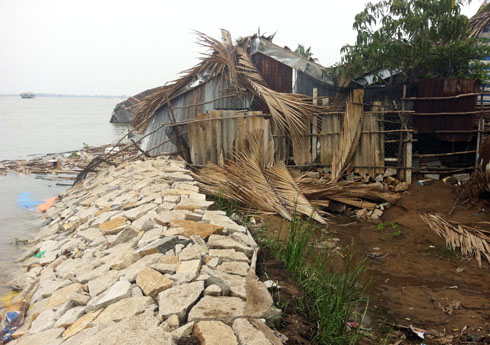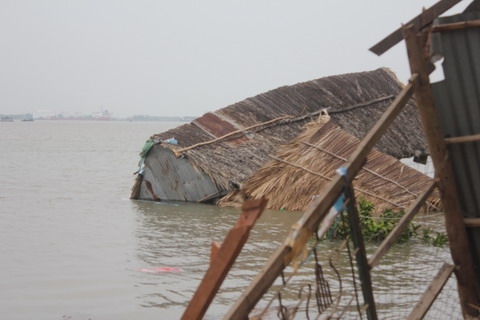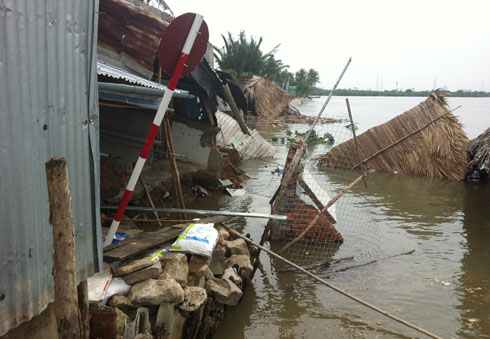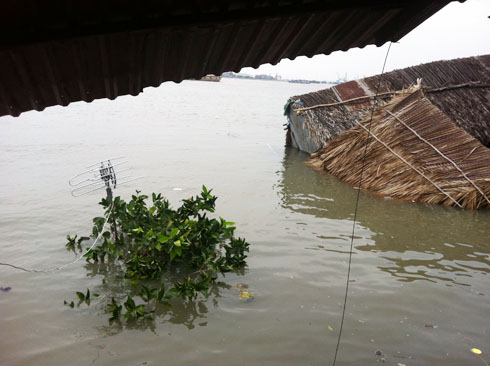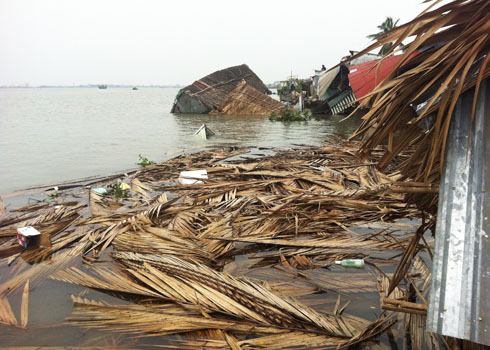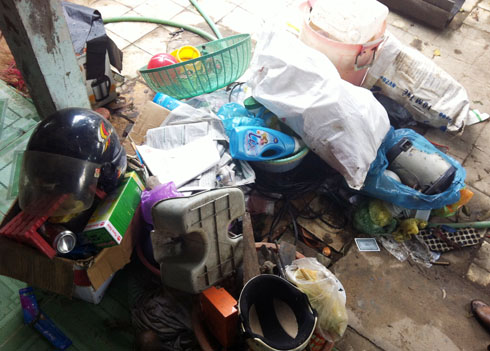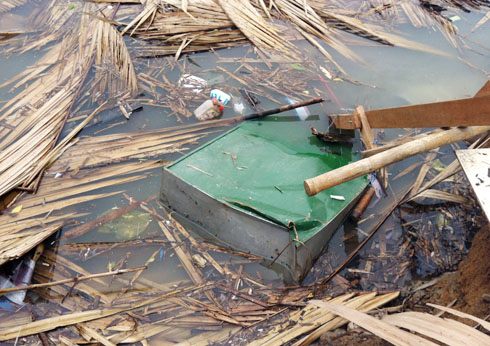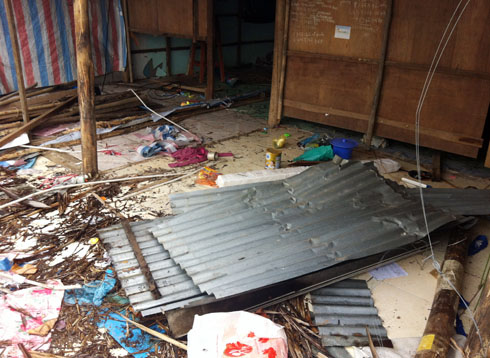 Dam De