VietNamNet Bridge - On June 4, the Supreme People's Procuracy approved emergency warrants for the arrest of eight suspects in the network that traded stolen data of credit cards worth 200 million pounds. The investigation agency defined a man named Van Tien Tu as the ringleader.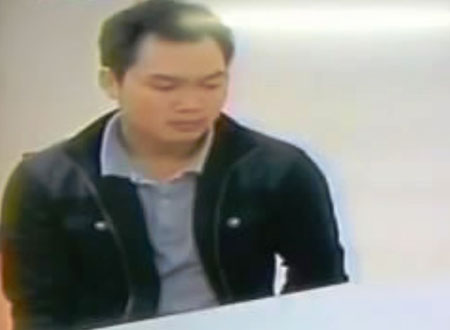 A suspect.
Five suspects were arrested in HCM City, including: Ngo Thi Quynh Anh, Tran Thi Dieu Hien, Van Tien Tu, Truong Hai Duy and Le Van Kieu. They are charged of illegally posting and using information on the internet.
Three suspects were arrested in Hanoi, including Trinh Khac Duong, Dao Ba Bang and Doan Van Chuc, who are charged of online gambling.
The investigation agency defined Van Tien Tu as the "boss" of the ring that traded stole data of foreign credit cards and gambled online.
This ring was detected thanks to information from the police of England and the United States on a number of Vietnamese who traded stolen information of credit cards of users in other countries.
According to the investigators, Tu created a group called "Mattfeuter" to buy stolen data of foreign credit cards from foreign partners and sold the data again for $2-20/credit card. Thanks to this, this group earned approximately $1.5 million.
Phuong Ha