VietNamNet Bridge – The poison that will be used for lethal injection in Vietnam from June 27, 2013 includes the sensory paralyzing drug, the drug that paralyzes the musculoskeletal system and the drug to stop the heart's activity.
Vietnam to produce poison for lethal injection
Death penalty not yet authorized by lethal injection because of lacking medication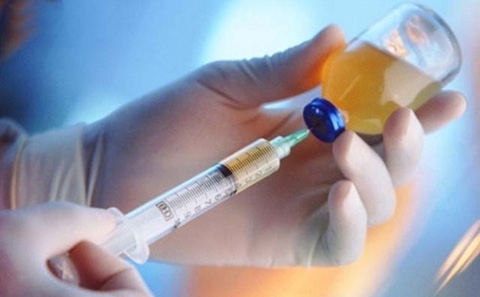 Photo for illustration.

The Government has issued Decree 47 on the implementation of the death penalty by lethal injection. Accordingly, one dose of poison includes three types of drugs as mentioned above. The poison will be provided by the Ministry of Health.
Decree 47 was signed by Prime Minister Nguyen Tan Dung and it will replace Decree 82 which was issued in 2011.
Previously, Decree 82 stipulated that the poison used for lethal injection includes Sodium thiopental (anesthesia,) Pancuronium bromide (the drug to paralyze the nervous and muscle system) and Potassium chloride (the drug used to stop the heart's activity).
However, Vietnam could not import the drug since other countries refused to sell it for the purpose of enforcing death penalty. The government had to ask the Ministry of Health to research and produce poison in Vietnam.
According to the Ministry of Public Security, preparation for the application of lethal injection has completed, with the construction and installation of equipment in five detention centers in Hanoi, Ho Chi Minh City, Son La, Nghe An and Dak Lak. The training on the implementation of lethal injection has also completed. Lethal injection will be applied immediately when the poison is available.
Currently, over 500 prisoners are waiting for the death penalty execution by lethal injection.
Compiled by Mai Lan