VietNamNet Bridge - Director of the Legal Department of the Ministry of Health – Mr. Nguyen Huy Quang - said that Mr. Pham Van Hiep who is now Ms. Pham Le Quynh Tram can ask the Ministry of Health to perform gender determination tests.
Netizens support transgender teacher in Binh Phuoc
Binh Dinh wants to cancel recognition of transgender teacher
The first trans-gender legally recognized in Vietnam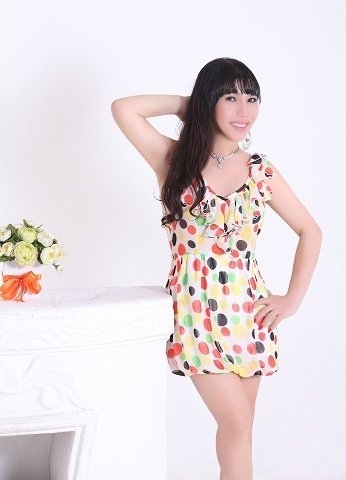 Transgender teacher Ms. Pham Le Quynh Tram.
Quang said this is the basis for the judicial authorities to redefine Hiep's gender. The Ministry of Health is expected to assign the Tu Du Hospital or Cho Ray Hospital in Ho Chi Minh City to make the examination, in order to early complete Hiep's profile to be legally recognized of the sex change.
According to Quang, the government's Decree 88, issued in 2008, has provisions on conditions for redefining gender. In 2010 the Ministry of Health issued a circular guiding the implementation of some articles in the decree.
However, until now the Ministry of Health has not received any request from hospitals to provide examination services for gender determination while it is a real demand and a human issue.
"Next week, the Ministry of Health will issue an urgent dispatch to appoint three public hospitals in the North, the South and the central region to prepare for this service. In my opinion, this service will be available in 2013," Quang said.
Under current regulations, those who have the hormone, the sex chromosomes and sex psychological test defined as women at the hospitals licenced by the Ministry of Health while the physical appearance is male or vice versa, and want to change their sex will be legally recognized with the new sex and new name.
Infonet
Translated by Le Ha