VietNamNet Bridge – Piloting a yacht that was led by a tug boat from the Philippines to Thailand, in the middle of the trip, the wire was broken. The American man lost contact and was lacking food for more than a week at sea.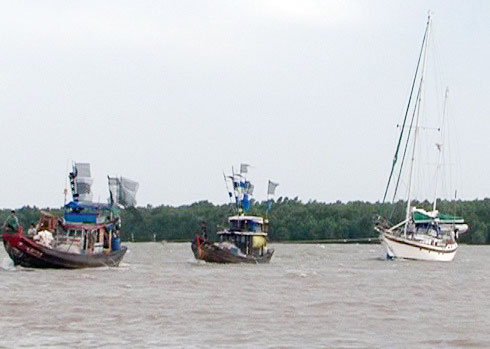 The yacht (white) was rescued by Vietnamese fishing boats.
On December 22, fisherman Trieu Van Oai from Tran De district, Soc Trang province, discovered a yacht drifting at sea, around 22 nautical miles from the My Thanh harbor.
Seeing a man in a red T-shirt signaling for help, Oai called two other fishing boats to help pull the yacht to the mainland.
Mr. Kenneth Putney, 40, a U.S. citizen, said that he worked in the Philippines. Ten days ago, Putney piloted a yacht, which was led to Thailand by a tug boat named Captain Force.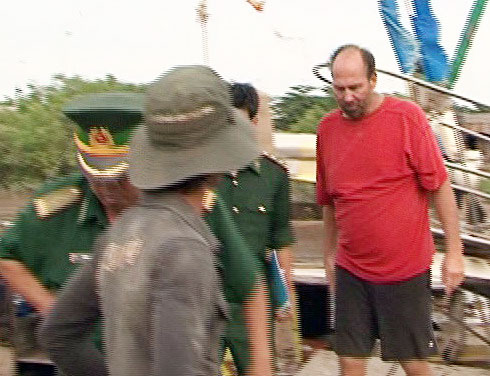 Kenneth Putney (red).
On December 15, because of high winds and large waves, the wire was broken. The two boats also lost contact because the information system on the yacht was out of power.
The yacht was also out of fuel and food. Putney only prayed to see any vessel to be rescued. Having no food for over a week, he ate three packs of instant noodles once, without being boiled, when he met the Vietnamese fishermen.
The US citizen is being taken care by the border guard force before being handed over to the Embassy of the Philippines.
Compiled by S. Ha