VietNamNet Bridge – No more Vietnamese workers would be sent to South Korea this year, according to the Overseas Worker Centre under the Ministry of Labour, Invalids and Social Affairs.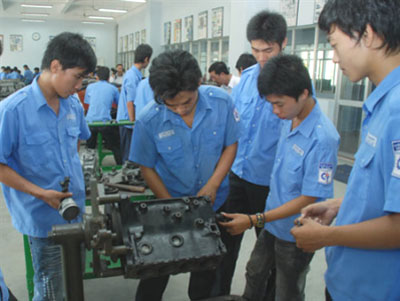 Photo: Internet
Phan Van Minh, director of the centre, said that South Korea has stopped recruiting new Vietnamese workers.
"From now until the end of this year, only loyal workers who have worked for at least four years and ten months at a South Korean enterprise without quitting or switching jobs, and those who have finished their labour contracts and returned to Viet Nam, will be eligible to return to the country," Minh said.
Since last December, the centre has received more than 13,900 CVs from Vietnamese workers, and about 2,800 have been selected by South Korean employers.
The rest must wait until next year, he said, adding that South Korea had announced that Viet Nam would be one of 15 countries with a recruitment quota of 62,000 next year.
More than 560 workers meet the criteria to return to South Korea, of which 430 have registered to go and 210 have been granted visas.
Minh said that the regulation took effect this July and aimed to tackle the inflow of illegal immigrant workers to the country.
Figures from the ministry last month showed that about 75,000 Vietnamese workers were working in South Korea, 15,000 of whom illegally cancelled their labour contracts to work for other employers.
Of the 63,000 workers who were sent there under an agreement between the ministry and South Korea's Ministry of Employment and Labour, up to 10,000 stayed on illegally when their contracts expired.
Minh said that whether South Korea resumed recruitment depended on measures to curb illegal immigrant workers.
The ministry, together with local authorities and the department of labour, invalids and social affairs, is working with the families of illegal immigrant workers to encourage them to return to Viet Nam.
The ministry will stop recruiting people from localities where high numbers of illegal immigrant workers lived.
The majority of Vietnamese workers in South Korea work in production and manufacturing (over 78 per cent), followed by more than 9 per cent who work in construction and another 10.5 per cent in agriculture. The rest work in fisheries (1.7 per cent) and the service sector (0.2 per cent).
Vietnamese workers in South Korea are reported to send back over US$600 million in remittances to their families each year
VietNamNet/VNS