The letter adds a voice in prompting a draft law on alcohol harm reduction in Vietnam, which is scheduled to be on the National Assembly's table for approval later this year.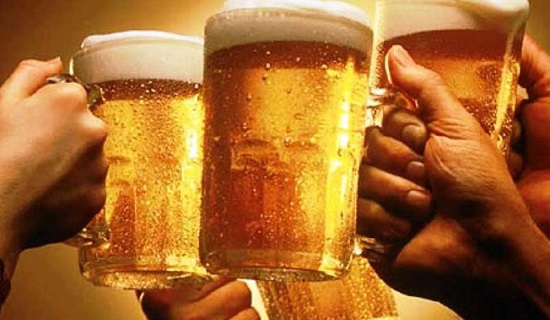 The alcoholic consumption in Vietnam is at high level, creating many side effects, according to a letter by the World Health Organization (WHO) sent to the Vietnamese government last week, VnExpress reported. 
In the letter to Prime Minister Nguyen Xuan Phuc, the WHO stressed that the Southeast Asian country is bearing a heavy burden of non-communicable diseases, which is attributed to the high use of alcohol.  
On average, each Vietnamese person aged 15 and more consumes 8.3 liters of pure alcohol per year, equivalent to the level of Thai people, and higher than the respective figures in many Asian countries, said Dr. Shin Young-soo, the WHO's regional director for the Western Pacific.
The corresponding figures in Mongolia is 7.4 liters, China 7.2, Cambodia 6.7, the Philippines 6.6 and Singapore 2.0, he added.
Therefore, Dr. Shin Young-soo recommends Vietnam government to adjust legal frameworks to tightly control the production, sale, promotion and consumption of alcoholic drinks.
The WHO also suggests that Vietnam should increase prices of alcoholic beverages. Evidences show that higher prices will help to reduce the use of alcohol by alcoholic drinkers in general and teenagers in particular. At the same time, the death rate caused by wine and beer consumption will also decrease.
It is necessary to limit the availability and ease of purchase for alcoholic beverages by regulating the density of the sale points through stricter licensing mechanisms, limiting the number of days and hours allowed to sell alcoholic beverages, determining the minimum age of people who can buy or use alcoholic beverages, the organization suggested.
Advertisements for alcoholic beverages affect young people a lot. If implemented effectively, restricting or prohibiting the advertisements for alcoholic beverages can reduce consumption, especially among adolescents, the WHO added.
"Each dollar spent to implement effective measures to prevent harm caused by the use of alcoholic beverages will yield benefits worth US$9.13," according to the WHO's representative.
Vietnam's alcoholic use has climbed rapidly. Within five years since 2010, Vietnamese people consumed 15% more beer and wine. It's estimated that drinking caused some 79,000 deaths in Vietnam in 2016. Moreover, hundreds of thousand people got infected due to alcoholic use.
Hence, the WHO proposed the Vietnamese prime minister provide stronger support for the draft law on alcohol harm reduction and to submit it to the National Assembly soon.
Hanoitimes