Vietnam needs some 0.8% of its gross domestic product to ensure that every person aged 65 and above, including those who do not avail of social insurance, can receive a basic pension in 2030.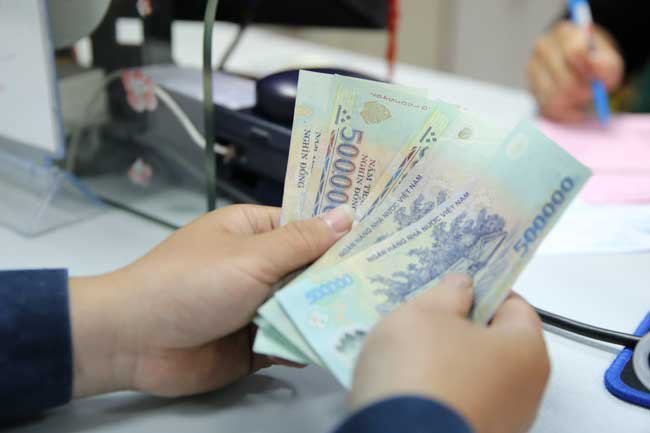 Vietnam needs some 0.8% of GDP to ensure full pension coverage in 2030
In a recent analysis, the International Labor Organization's (ILO's) senior social protection specialist, Nuno Cunho, said that Resolution 28-NQ/TW on social insurance reforms, issued by the Party Central Committee on May 23, will help bring Vietnam closer to developed economies in terms of social welfare.
The resolution targets widespread coverage of social welfare by building a multilevel system that combines payments sourced by the tax and social insurance systems.
This is crucial as Vietnam is one of the countries with a fast aging rate. Increasing life expectancy and lower birth rates have resulted in higher numbers of elderly people who need to be taken care of and few people who can care for the elderly.
According to data from the ILO, in 2015, each person aged 60 and above required six persons, on average, in the working-age group to look after them. This number is estimated to reduce to two persons in the working-age group by 2055.
Cunha noted that the sandwich generation---people in the working age group who look after themselves as well as their children and aging parents---will then become more prominent in Vietnam. Ensuring social welfare for all old people benefits not only the elderly but also their families, he added.
Another important reform is a planned roadmap for increasing the retirement age to one that is fair to both men and women and is on par with international standards.
Cunha admitted that some reforms are not easy and do not always receive public approval.
The resolution also aims to make the pension system more attractive by setting specific targets to lower the age requirement for pensions from the current 20 years to 10 years.
In addition, the resolution restricts one-off social insurance payments. According to Cunha, these payments have not proved to be an optimal solution to the elderly's income as the amounts are often spent immediately. He remarked that the lump sum payments do not change and that the pension system could never succeed in guaranteeing incomes for the elderly.
The specialist believes that even though the resolution has achieved many breakthroughs, there is still a lot of work to be done.
With the current ratio of people availing social insurance and to ensure widespread coverage, it is necessary to rely on the pension system rather than solely on social insurance contributions.
Cunha said the number of people aged 65 and above receiving pensions based on insurance payments cannot be more than two million. In other words, some 10 million elderly people in the country do not receive pensions.
This, he said, will increase regular expenditures for the Government.
Another challenge is the coordination of policies.
Vietnam has made considerable progress in social support and social insurance. However, the building of a multilevel system requires more efforts, and a conversion from two independent policies to a multilevel model is an optimal solution.
It also requires adjustments of the institutions and legal frameworks, Cunha added.
SGT