Leaving Highway 1A at the centre of Nui Thanh District, Quang Nam Province, taking a ferry boat at the Truong Giang River's estuary, visitors will reach Tam Hai Commune of Nui Thanh District in Quang Nam Province. Apart from the estuary there are only the sea and a village locally known as the fishing village of Tam Hai.   
Tam Hai Village has countless coconuts trees which are so high and luxuriant that sunlight can not get through to reach the village roads, creating a cool atmosphere. For hundreds of years Tam Hai villagers have lived under this "green roof" and retain the cultural characteristics of a fishing village.
Perhaps, there is no other place in Central Vietnam that has a whale burial ground the size of the one in this area. The cemetery has hundreds of graves of whales, some of which weighed nearly 100 tonnes. It's strange that when the whales die their bodies always drift to Bai Bac (northern ground) and are buried by the locals with a burial ceremony for a god. Le Tinh, a 77-year-old fisherman in the village said: "When a whale dies, the villagers can not carry its body of nearly 100 tonnes to the cemetery for burial. So they cut down bamboo trees to make a raft and use robes and trees to pull it back to the sea. Only when there is a skeleton left, the burial ceremony is held."
The whale cemetery has been recognized as a historical and cultural relic of district level. Every year, on the 20th of January according to the lunar calendar, the villagers hold an offering ceremony at the cemetery to pray for good weather and a calm sea.
This area also has Ban Than Reef, a beautiful landscape stretching more than 1km. There are many types of sea creatures living around the reef, such as holothurians, abalones and snails, providing an abundant source of food for the locals.
In March, the villagers collect Sargassum henslowianum J. Agardh, a type of seaweed used as food and material to make a soft drink and Oriental medicines. Nguyen Duc Thu, a seaweed collector said: "From March to May, my family collects about eight tonnes of seaweed worth over 50 million VND. The whole amount of seaweed is sold to traders who sell them to Chinese people."
At the end of Tam Hai Village there is an old temple and two wells, locally known as Cham wells. Even during drought the water level of the well is intact, providing water for thousands of households in the area. The water of the wells is very clear and is used to make Tam Hai rice wine. Along with dried seafood, this wine is bought up in quantity by visitors to the area.
As Tam Hai Village is adjacent to the sea and the sea product is abundant, fishermen can go fishing for an hour and return with 5-10kg of fresh seafood. Under the canopy of coconut trees they will treat the visitors with fish, shrimp, cuttlefish and oysters grilled using coconut shell charcoal. Huriez Claude Arthur and other French tourists enjoyed the local grilled seafood and were touched by the locals' sincere affection. He said: "Visiting Vietnam this time my friends and I had a plan to visit Tam Hai. The people and scenes hear are very beautiful like the Bora Bora Island of our country, France."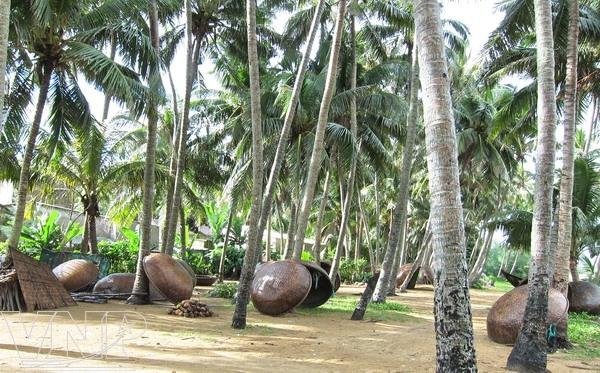 Coconut forest in Tam Hai Village.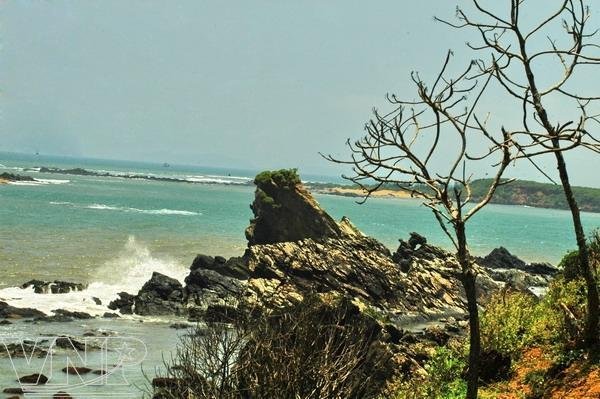 A corner of Bai Than Reef.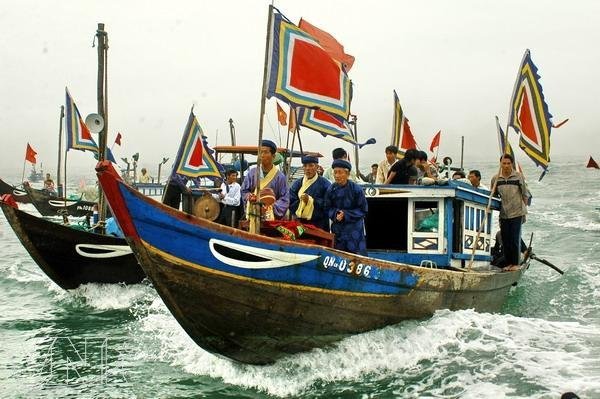 "Cau ngu", or an offering ceremony for the whale held annually on lunar January 20th.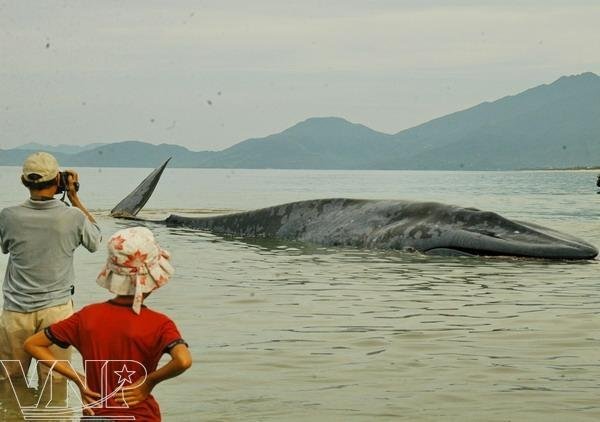 A dying whale drifts to Tam Hai Village.
Tam Hai elderly people plant incense joss-sticks at the whale cemetery.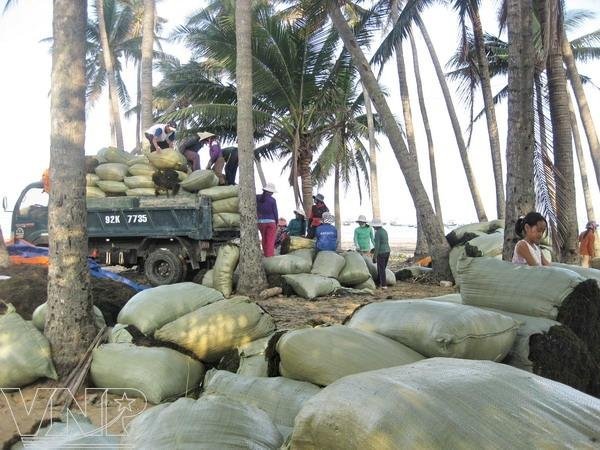 Collecting Sargassum henslowianum J.Agardh seaweed of high economic value for export.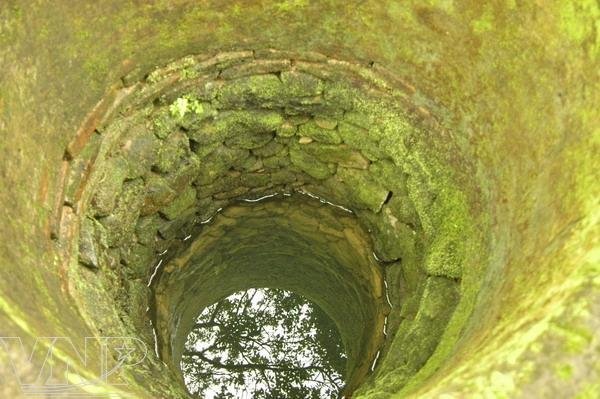 Old Cham wells at Tam Hai Village.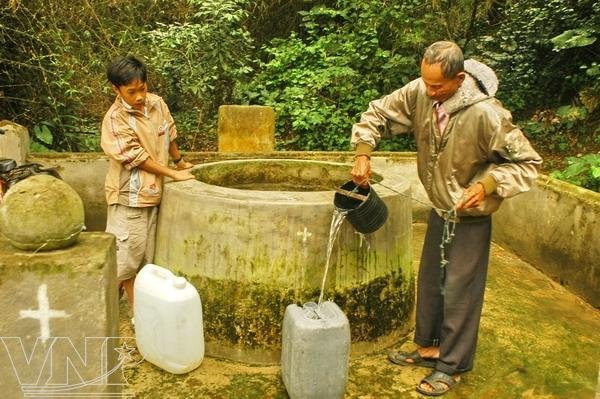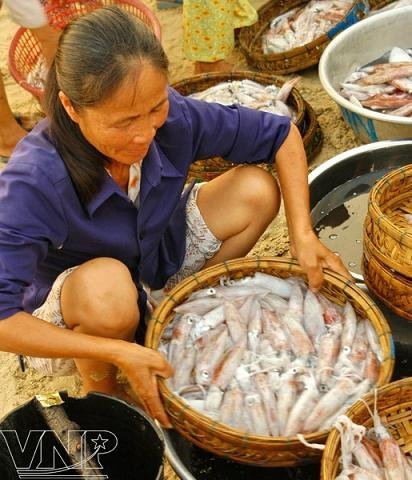 Small cuttle-fish are a special product of the coastal Tam Hai Village.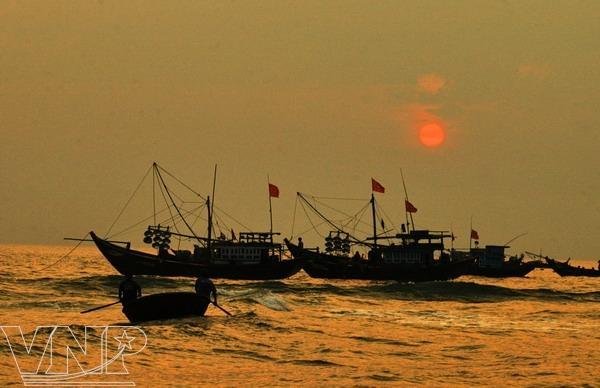 Sunrise over Bai Bac, Tam Hai Village.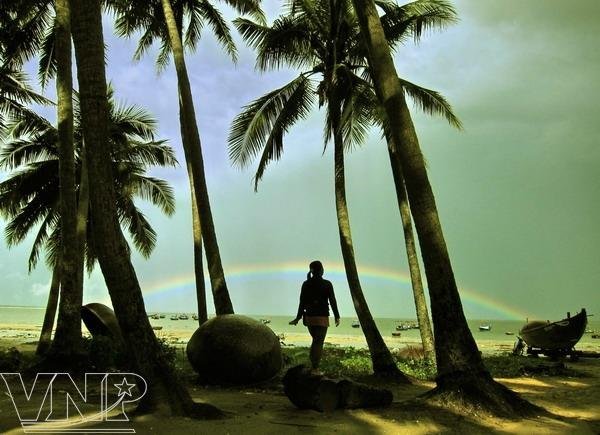 Rainbow over Tam Hai sea.
 
VNP