VietNamNet Bridge – The Government has issued resolutions to adjust land use planning until 2020 in Hanoi, the northern Hai Phong City and the Central Highlands province of Lam Dong.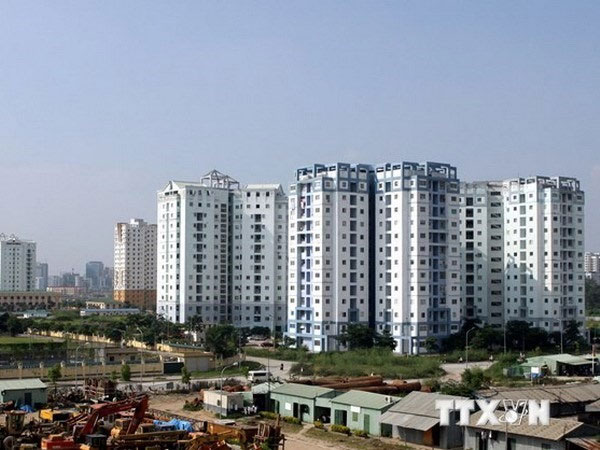 Nam Trung Yen urban area in Hanoi. The Government has issued resolutions to adjust land use planning until 2020 in three localities including Hanoi. - VNA/VNS Photo
According to the resolution, the capital city will own more than 174,400ha of agricultural land, accounting for 51.93 per cent of the city's total land area.
Non-agricultural land will make up 47.55 per cent, at 159,716ha.
The remaining 1.74 per cent of land area is unused.
Until 2020, Hai Phong City will have 71,805ha of agricultural land, making up 45.76 per cent of total land.
Non-agricultural land will comprise 53 per cent, while unused land makes up 1.18 per cent.
Lam Dong Province will have 978,334 ha of land, 91.67 of which is agricultural land. Non-agricultural land and unused land will account for 7.66 per cent and 0.67 per cent respectively.
The Government has required people's committees of the three localities to identify locations and publicise areas for rice planting, protective forest land and forest land with special use that needs protection.
The localities have been urged to regulate the distribution of sources, especially the State budget, between urban areas with industrial development and services and areas that grow rice and have forest land protection.
They have been requested to launch policies and take measures to reduce production costs, increase income for farmers and attract investment in social and technical infrastructure.
The localities have been asked to use land following approved plans, hold auctions on land use rights and avoid abandoning land which has been assigned or hired.
The Government has also urged the province and cities to closely monitor land funds used for urban development, industrial parks, industrial clusters and non-agricultural land used for production and businesses so that land is used effectively and economically.
Violations on land use and management, including using land for the incorrect purposes, must be fined strictly, the resolution says.
Local authorities are not allowed to hand over, lease or retrieve land or switch the land use purpose for areas not in the list of land use planning, the resolutions say.
Source: VNS