HCM City lags far behind modern urban areas in its underground space master plan, experts said.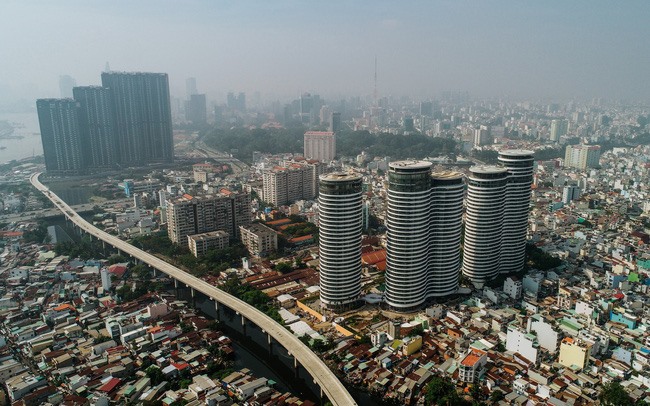 The metro system has forced authorities to complete an underground space master plan soon. -- cafef.vn
"The city has no comprehensive master plan for underground space and there is no clear development trend," said Dr. Võ Kim Cương, former deputy chief architect of the city.
"The master plan faces problems in many areas, including content, techniques, database, input information and staff," he added.
Dr Nguyễn Khánh Lân, a lecturer on metro lines and railways at the the city Transport University, said: "Underground construction accounts for around 20 – 25 per cent of works in a modern urban area. The master plan must link many different underground works."
To effectively develop underground space, the first demand is a database on the terrain and the use of hydrographic geology. But authorities face a shortage of information about underground work, and as a result, costs have increased.
"A database is very important. In HCM City, most bidders must accept the fact that they don't know what they have to face or how risky construction might be," Dr. Phan Hữu Duy Quốc of Japanese-based Shimizu said.
"Many underground construction projects have had to change their design, which differed from what was initially approved, but they didn't update the information after they completed construction," he said.
Expert Hà Ngọc Trường from the city's Union of Science and Technology Associations said that in 2010 he had been assigned to study 141 "fatal holes", or lack of information, in HCM City.
"I had to work with 15 management offices, including electricity, water supply, internet, and cable offices which had underground work. I asked them to share their databases, but they all refused, saying it would cost too much," he said.
As a result, he had to spend nine months instead of the previously estimated six months to seek the information.
"It's time for the city's Party Committee and People's Committee to release a policy and regulations on database management," Dr. Cương said.
"The metro system has forced authorities to complete an underground space master plan soon," Hoàng Tùng, deputy director of the municipal Master Planning and Architecture Department, said.
In the first stage, the department will implement a master plan for 930 hectares downtown, along with a metro system and the Thủ Thiêm New Urban Area.
Within these 930 hectares are many high-rise buildings with a basement area larger than 11 hectares, along with four underground parking places.
The HCM City urban railway system has eight metro lines with 73 km and 72 stations underground, including the Bến Thành Metro Centre, an underground complex.
"The city's People's Committee has assigned the department to complete the first stage of an underground space master plan by 2019. This is a big challenge for us," Tùng added. — VNS