Cold air from China is approaching Viet Nam and is likely to have a direct impact on the northern and central provinces, the Central Hydro-Meteorological Forecast Centre has reported.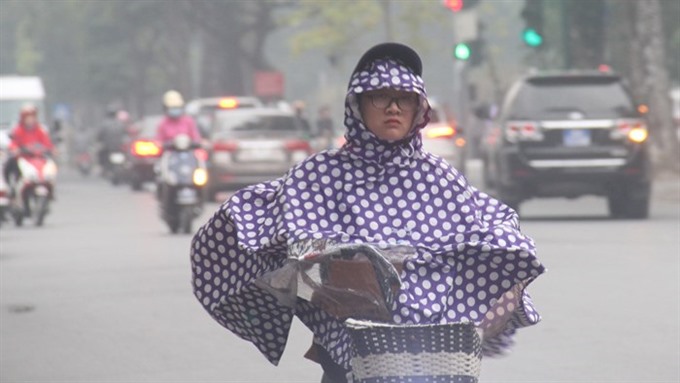 Thunderstorm and rainfall are predicted in Hanoi. — Photo thanhnien.vn
The cold wave is predicted to set in from today evening.
According to the centre, the cold air will have relatively strong intensity, causing the weather to turn chilly with widespread rainfall.
Influenced by the onset of the cold air, rainfall and thunderstorms occurred on Monday evening in the north. Starting today, central provinces also witnessed rainfall and scattered thunderstorms. The thunderstorm is likely to be accompanied by whirlwinds and hailstorm.
The northern and north central provinces experienced chilly weather on Monday night, with the lowest temperature of 16-19 degree Celsius. The mountainous region recorded a temperature of 13-15 degree Celsius, with some areas reporting below 12 degrees.
The centre also warned of natural disasters, thunderstorms and heavy rain of level 1 in the north. Hanoi is likely to experience rainfall and thunderstorms, along with cyclones and strong winds.
The cold air has also caused bad weather on the sea. In Tonkin Gulf, wind is expected to move north-east at level 6 today evening and tonight.
The northern part of the East Sea area, including the Hoang Sa (Paracel) Islands, experienced winds of levels 6-7 on Monday. The strong winds are expected to persist tonight.
There is a possibility of strong north-eastern winds of levels 5-6 off the coast of central and south Viet Nam from Wednesday. — VNS