Several tourist boats have sunk while anchoring at Tuan Chau International Port while boat owners and the port management team have not reached a solution.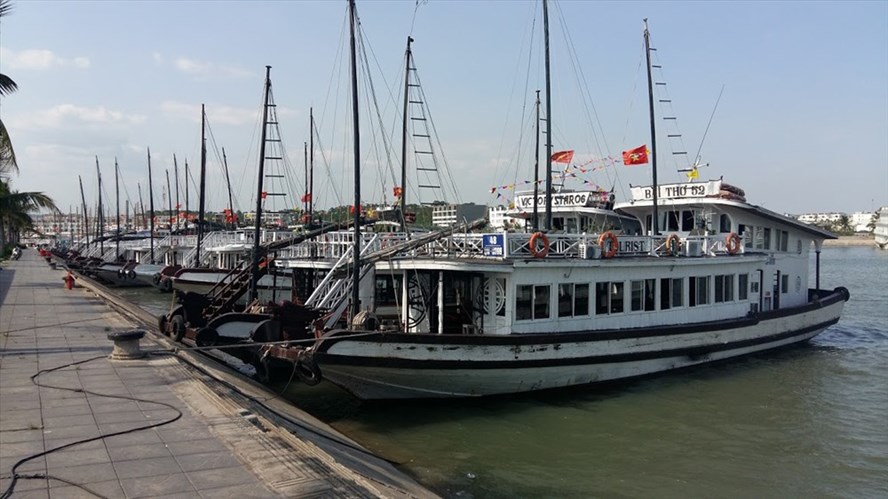 Dispute over port design leads to boats sinking at Ha Long
Last October, a tourist boat suddenly sank while anchored at Tuan Chau International Port in Ha Long City. According to a boat owner, dozens of tourist boats have sunk while docking at Tuan Chau Port since early 2016 after the operation at Bai Chay Port was terminated. The port design have been blamed for the accidents.
On March 11, another tourist boat sank for the same reason. This has become an almost daily occurrence. Boat operators blamed the port designers while representatives of Tuan Chau Port blamed vessel crews for being irresponsible.
According to Quang Ninh Department of Transport, the port quay and its steps are not safe for the boats. The tidal range at Tuan Chau Port is three to four metres so the boats can easily capsize when the tide falls and the crew members do not leave enough of a line to the quay.
No one has been hurt but boat owners had to spend VND60m (USD2,600) to salvage their boats and VND50m on repairs. This has also affected tourism.
Deputy Director of the provincial Department of Transport Bui Hong Minh said first the crew must take responsibility since they still need to monitor tourism boats at ports in accordance with regulations. 
Boat owners think it was impossible to stay up all night to measure the tides. An owner said they only needed to take care of their belongings while Bai Chay Port was still in operation. Boat owners are paying VND20m (USD877) a year for the services of which VND12.60m is for docking. 
The suggestion to use floats as a mini wharf for the boats was not feasible due to limited space and budget.
Dtinews/Lao Dong