VietNamNet Bridge – Illegal structures on the estate of a historic villa in the tourist city of Da Lat will be forcefully removed if the owner fails to do so by March 15.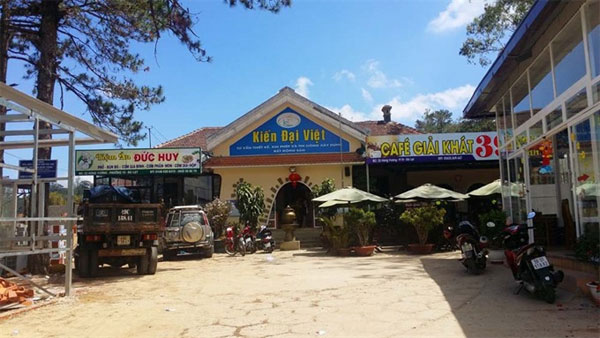 Owner of the historic villa rented out the land lot for several businesses. - Photo thanhnien.vn
This was announced on Monday by Phung Khac Dong, Lam Dong Province People's Committee Chief of Staff, during a regular press briefing.
The decision comes after investigative reports by the media revealed that the owner of the historic villa at No 22, Hung Vuong Street, forged papers to cheat the authorities for a construction licence.
The French-style villa, which was built during the French colonial rule, is owned by the Da Lat Real Estate Company. The land use certificate, certified by the provincial People's Committee, clearly states that the villa's land "is only to be used as inner trails, flower park and garden, not for facility construction".
In July last year, the company applied for a construction licence with a forged land use certificate, in which the regulation regarding the limited use of the land was erased.
The municipal Department of Construction granted the licence a month later.
The Da Lat Real Estate company then rented the land to different businesses to build a restaurant, hostel and cafe, destroying the landscape of the villa.
In early February, Lam Dong People's Committee asked the construction department to revoke the licence and the police to investigate the case. 
Source: VNS