Pham Tat Thang, vice chairman of the National Assembly Committee for Culture, Education, Youth and Children, talks to the Tien Phong (Vanguard) newspaper about efforts to change public behaviour regarding the burning of votive objects in pagodas or shrines.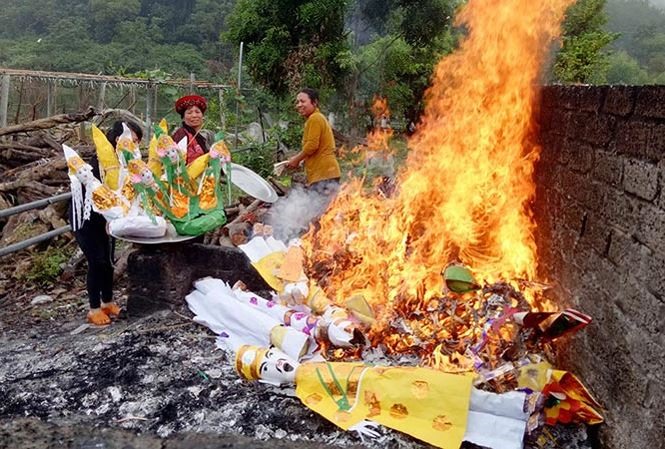 How do you respond to the Viet Nam Buddhist Association's proposal to ban the burning of votive objects in Buddhist pagodas and shrines?
Burning votive objects is a common act in all Vietnamese shrines or pagodas. But in recent years, the Vietnamese Buddhist Association has recommended its Buddhist believers not burn votive objects in their private homes or in public shrines. According to Buddhist monks, the practice of burning votive objects is not a Vietnamese tradition, but is imported from foreign countries.
However, the act of burning votive objects, including paper horses or motor bicycles and others is wasteful and causes environmental pollution. In some cases they caused accidents, including fires.
We're now living in a modern world. We should make a positive change in our religious beliefs.
Don't you think that to achieve positive changes, local administrations' involvement is essential?
In my opinion, the involvement of local administration should only be in the form of advocacy activities. As religious freedom has been written into many of our legal documents, we cannot impose an administrative order to prevent the people from expressing their religious beliefs. If it is possible, in my opinion, the Việt Nam Buddhist Association – the agency that manages all pagodas and temples in our country, will work together with the local administrations to launch a campaign calling on the people to refrain from burning votive objects.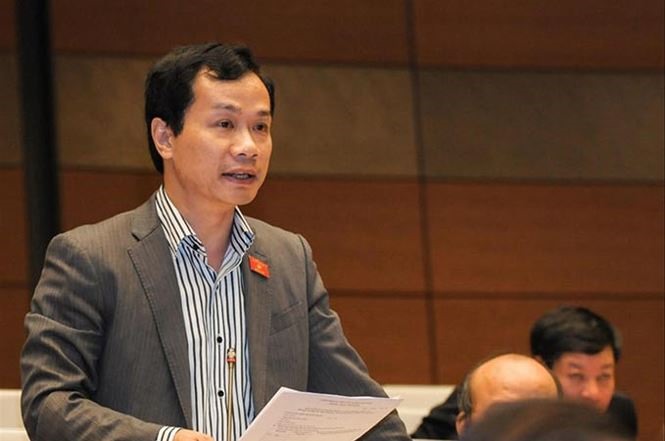 Pham Tat Thang. — Photo tienphong.vn

Some people have suggested that the authorities should ban the production of votive objects or impose heavy taxes on the production and the consumption of votive objects. What's your point of view on such proposals?
In my opinion, we should not issue a ban on it as it is not prohibited in our law. In addition, the act of burning votive objects isn't prohibited by law either.
However, when we all acknowledge the negative impacts of the burning of votive papers, we could apply administrative tools, including imposing heavy taxes in order to deter the production and consumption of votive papers. In my opinion, this is a good and necessary administrative solution which is coupled by the mass communication campaign to advise the general public to give up such habits.
Some people have even suggested that people should refrain from burning joss sticks.
Generally speaking, visitors in many pagodas or shrines have already refrained from burning joss sticks. It has become a practice for many visitors to burn just only one joss stick outside the pagoda/temple. However, in my opinion, we should launch a campaign calling on the general public to refrain from burning joss sticks to keep the environment clean.
In the current spring festival, many old practices have been eliminated, including the act of pig slaughtering in the Saint Gióng festival in Bắc Ninh Province. Do you think this is a positive change?
I cannot negate that. In many countries, including Việt Nam, local festivals are closely tied to the local people's traditional cultural and historical activities. For example, the pig slaughtering festival in Bắc Ninh is to honour the victory by a local general and the celebration of the victory by the people.
However, in the past, a local festival was contained only within a small locality. But nowadays, quite many local festivals have become widespread and drawn big crowds. That's why the act of pig slaughtering has become an annoyance to many on-lookers. Of course, from the point of view of outsiders, we should not impose any administrative orders on the local authorities or people and let them think and make their final decision on how to make the festival joyful to all on-lookers.
Our society has experienced quite a lot of positive changes. So all the festivals should be responsive to changes, but still be able to maintain their own cultural identities. In other words, we need to preserve the quintessence of the festivals, but make adjustments to make them appropriate with the current conditions. However, it is up to the local people to make their own decisions on change, not an order from the local administration or concerned management agencies.
Many people have expressed their support for positive changes in many local festivals. Do you think they have been able to adapt while still maintaining their key essential characteristics?
I'm sorry to say this year I didn't have time to attend many festivals. However, in the past few years, concerned management agencies did their best to make the festivals safe and joyful while still maintaining their cultural characteristics.
It is my observation that by now all the 2018 New Year festivals have taken place in an orderly, safe and joyful manner. — VNS