The temperature at the peak of Fansipan Mountain in Sapa, Lao Cai Province has dropped to 0 degrees Celsius, leaving trees and the cable car station encased in ice.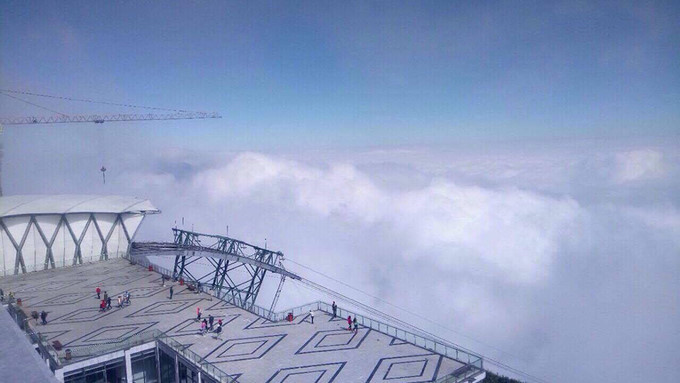 At 7:30am on October 31, the temperature stood at 0 degrees Celsius at the cable car station at the summit of Fansipan Mountain.
Icicles hanging from walls and surfaces inside the cable car station.
Some visitors were surprised at the sudden freeze up, though many were delighted to take photographs of the icicles.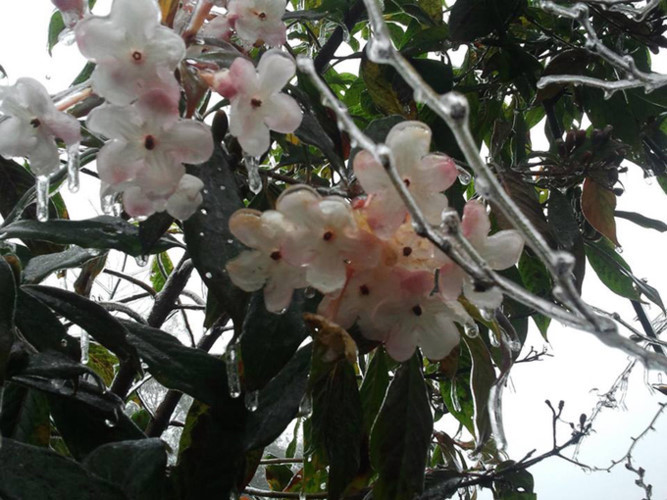 Orchid flowers are frozen solid.
At around 8:30am on October 31, when sunlight reached the summit, the frost began to melt.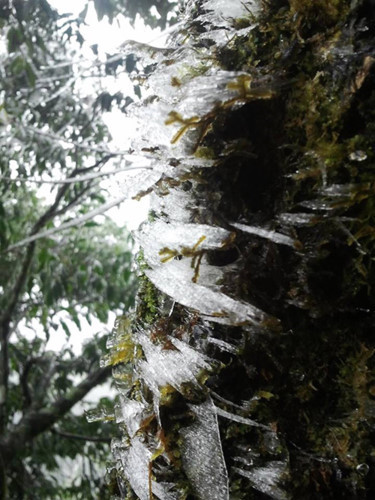 The peak of Fansipan Mountain is 3,143 meters above the sea level. The area freezes up at least twice a year.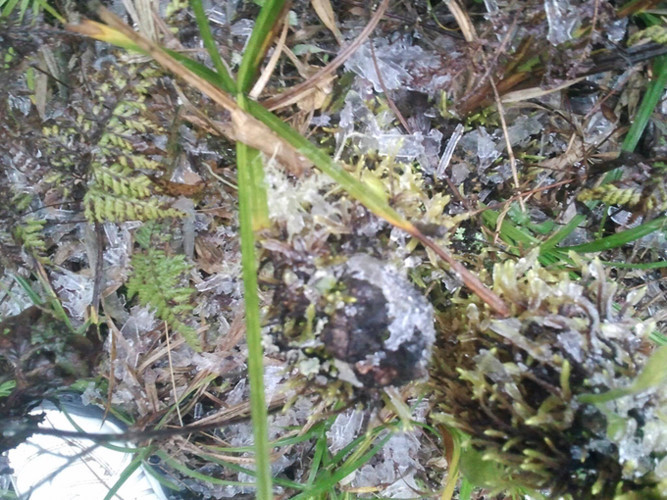 Luu Minh Hai, Director of Lao Cai Hydro-meteorological Centre said that the temperature in Sapa Town, which is 1,570 meters high above the sea level, was 8 degrees Celsius in the early morning of October 31. The temperature will drop by an average of 0.6 degrees C with every 100 meter altitude gain.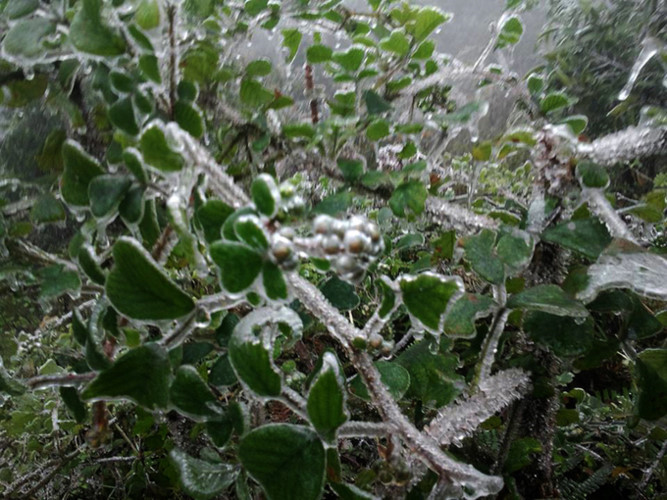 VOV/VNE