A total of 14,362 traffic accidents occurred across Vietnam in nine months from December 16, 2016 to September 15, 2017, resulting in 6,125 deaths and 11,786 injuries.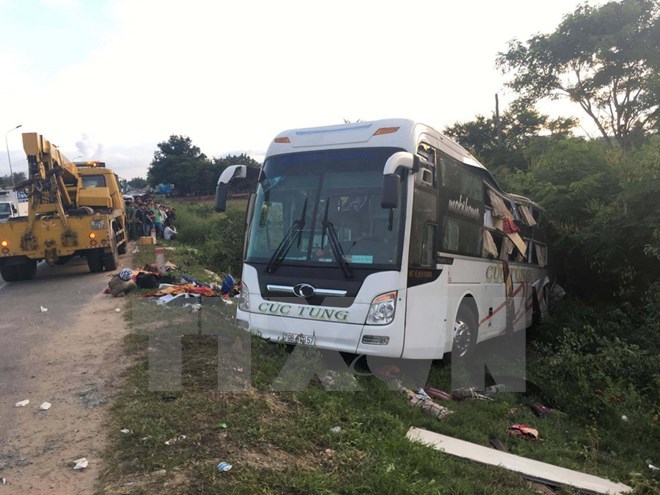 A scene of a traffic accident in Binh Thuan province on September 9 that killed two people
The figures represented decreases of 6.81 percent, 4.89 percent and 12.52 percent, respectively, compared with the same period last year, according to the Ministry of Public Security's Office and the Vietnam Marine Administration.
Road accidents accounted for 98.57 percent of the total, killing 5,979 people and wounding 11,737 others.
Notable, the number of sea accidents rose by 14.29 percent and the number of fatalities surged by 300 percent.
The traffic police reported that they cracked down on 3.26 million traffic violations across the country in the period, collecting fines of over 2 trillion VND (88 million USD) and temporarily holding 29,679 cars and 441,800 motorbikes.
VNA