VietNamNet Bridge – Dr Nguyen Thi Chinh, a leading researcher in mushroom cultivation and fibrous tissue production, has a laboratory in her own house.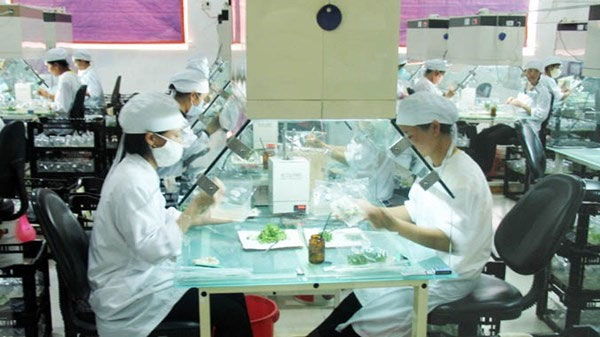 A laboratory of the Dalat Flower Forest Biotechnology Corporation in the Central Highlands province of Lam Dong. — Photo fbio.com.vn
Equipped with all kind of machines – grinder, blender, dryer, packaging machine, as well as fermenting pots and scaffolds, Chinh said the private laboratory helps facilitate her research process.
"Back when I was working in universities, our research laboratories were so small they could only be used for students and interns," she said.
"I didn't have much equipment at first, but then I used the money earned from selling products from my research to buy new ones.
"The most important thing is that I have a laboratory at hand to use whenever I want, since mushroom experiments can require attention at any time of the day."
Alongside the Government's million-dollar support to public laboratories at institutions and universities over the last decade, private and foreign enterprises have also been working to develop their own research establishments.
These private laboratories have come to play an important role in scientists' research and development process and serve practical production purposes. A number of established scientists have claimed that they would not have achieved certain successes if it had not been for state-of-the-art research equipment and facilities provided by these laboratories.  
Not only have scientists been taking advantage of private laboratories, farmers in different localities have also caught up with the trend. One example is farmers in Đà Lạt City in the Central Highlands province of Lam Dong, who've produced sunflower, carnation, potato and banana seeds using tissue culture in their own laboratories.
"Although it's not cheap to build, owning a private laboratory has high economy efficiency since it allows us to generate our own seeds," said farmer Le Van Hai at the city's Thai Phien Flower Market.
"We can also control plant diseases and eliminate weak seeds to meet the market's demands," he said.
The province has about 50 tissue culture laboratories that produce an average of 30 million vegetable and flower seeds per year for production and high-tech research, said Nguyen Van Son, director of the province's agricultural department. Most of them are private-owned, he added.
The demand for standardised testing and calibration laboratories is higher than ever since enterprises are required to meet certain requirements in order to compete in global markets, said Nguyen Huu Thien, chairman of the Viet Nam Association of Testing Laboratories (VINALAB).
However, it is a challenging task to take advantage of existing laboratories in the country, since it requires a lot of collaboration among different national and international organisations and laboratories to upgrade these to international standards, according to Thien.
With the current state of finances, neither equipping these laboratories with state-of-the-art facilities nor importing million-dollar equipment are feasible in the short run, and their operations are stagnating as a result.
A May 2017 decision by the Ministry of Science and Technology (MOST) to grant financial autonomy to laboratories was a welcome move, Thien said, explaining that it would lessen financial burden on the Government and enables scientists to establish their own laboratories to meet global market demands.
VNS