VietNamNet Bridge – Bui Danh Lien, Chairman of the Ha Noi Transport Association, tells Hai Quan (Customs) that careless approval has created serious problems with BOT projects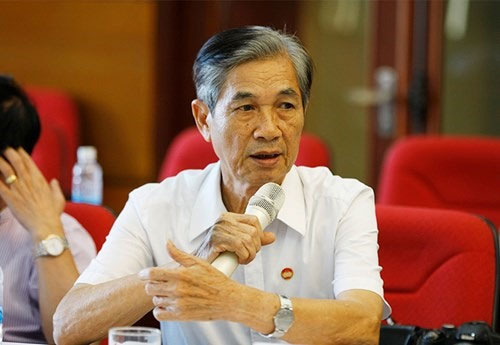 Bui Danh Lien, Chairman of the Ha Noi Transport Association.
The Viet Nam State Audit Agency has recently released a report on some serious errors seen in Build-Operate and Transfer projects in the transport sector. Can you comment on it?
As a member of a survey team of BOT projects and a researcher in this field, I would say that all the weak points listed in the report are correct and precise.
The report highlights some grave errors that most BOT traffic projects have committed, such as the arbitrary appointment of investors without a bidding process; wrong calculation of investment needed; inaccurate prediction of the traffic flows and others.
However, in my opinion, the most serious problem is the carelessness of responsible people in approving the projects. For example, the initial projected cost for a BOT project is suggested by the investor, instead of the project owner. Then follows the project approval. I should say a key reason leading to the prolonged period of toll collection is due to the project owner's weakness in assessing the project tender's capacity. Then there is the improper estimation of traffic density. Very often, this is based on just three days' counting, instead of three years, which is the international norm.
In many cases, investors were not financially strong, and depended mainly on loans from banks. The changing of project ownership has also caused problems for the authorities.
Last but not least, the quality of the expressways has not been even. Some of them are of high quality, like the Ha Noi - Lao Cai or Ha Noi - Hai Phong routes, but there are others that would barely pass quality tests.
One of the big problems with BOT projects these days is toll collection. In principle, we want to apply the non-stop collection method (where a card reader deducts the balance as the vehicle passes), but in practice, most toll gates are still manually operated.
So what are the impacts or consequences of these weaknesses?
BOT projects are the nation's assets. For the time being, losses incurred in recent operations of many BOT projects have washed away money and assets of our country.
Then heavy tolls have become a factor in transportation fee hike. A case in point is that on the Ha Noi-Thai Binh route, there are as many as four BOT stations. A survey done by the Ha Noi Transport Association indicates that the cost of petrol consumed during the travel is much cheaper than the BOT toll fees.
High toll fees have become a headache for the authorities. I hope this problem will be settled soon.
Who has to take responsibility for solving problems related to toll collection on some BOT roads?
In my opinion, the Ministry of Transport should take the main responsibility. Though our laws require information disclosure for all public projects, including BOT, but in real life, only the MoT can access such documents.
In addition, in my opinion, negative phenomena in the society in general and in BOT projects in particular are highly associated with benefits accruing certain groups. It is high time that the authorities tackle this problem seriously.
On August 7th, the MOT announced that it would soon cut down BOT toll fees as well as their collection time. What do you think?
I couldn't agree more. A bit late in the day, but as they say, better late than never.
What are the key measures we should take to improve the efficiency of our infrastructure projects in general and BOT projects in particular?
In my opinion, we need to impose strong sanctions on any violation in BOT projects, even treating them as a crime.
We should review all legal documents on BOT and remove or amend those that are inappropriate. The MoT, the Ministry of Planning and Investment and the Ministry of Finance should sit together to revise current legal documents regarding BOT.
In the long run, however, I feel that we should reduce investment in BOT projects for infrastructure development, and shift to public private partnerships (PPPs) so that the State can play a direct role in the project's management and supervision.
VNS