VietNamNet Bridge – The General Supervision Centre will be established by the end of this year to connect with and manage present camera systems.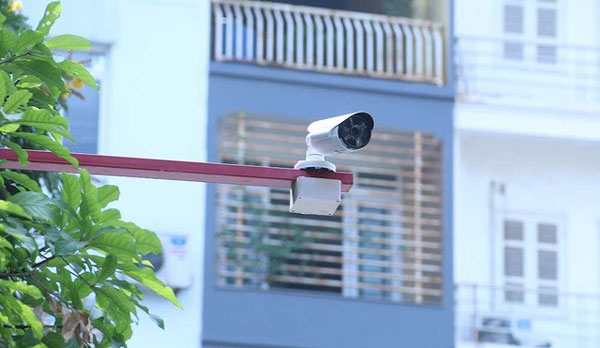 Ha Noi will integrate all CCTV cameras for better efficiency in the near future. — Photo dantri.com.vn
According to a representative of the Ha Noi Department of Information and Communications (DoIC), CCTV systems of one-stop shops at local agencies are managed by district authorities but have not been connected on a city scale.
Ha Noi will, therefore, integrate all CCTV cameras for better efficiency in the near future.
The main public CCTV systems are set up at the headquarters of the National Security Guard Force, Ho Chi Minh's Mausoleum Command, Ha Noi City Police and Voice of Viet Nam. Besides this, there are private security cameras at hotels, restaurants and shopping malls. However, those systems are not fully invested and utilised, according to DoIC.
"Ha Noi has 400 public CCTV cameras and plans to have 4,000 more. An integration centre to direct and save data with superior technology is essential. We are developing a plan by the General Supervision Centre for Vo Chi Cong Street and will inaugurate the project's first phase by the end of 2017," Nguyen Duc Chung, head of Ha Noi People's Committee, said.
He added that to build a centre with the latest innovations, Ha Noi was calling for investment from the private sector.
Also, the DoIC will review all public CCTV systems in the city in the aftermath of a case related to the CCTV at Van Mieu Ward People's Committee which stopped working in 2015. 
VNS