VietNamNet Bridge – Hoang Dinh Canh, deputy director of the Department of HIV-AIDS Prevention and Control, talks to the newspaper Kinh te&Do thi (Economics and Urban Affairs) about the scheme to expand health insurance to cover HIV-AIDS patients.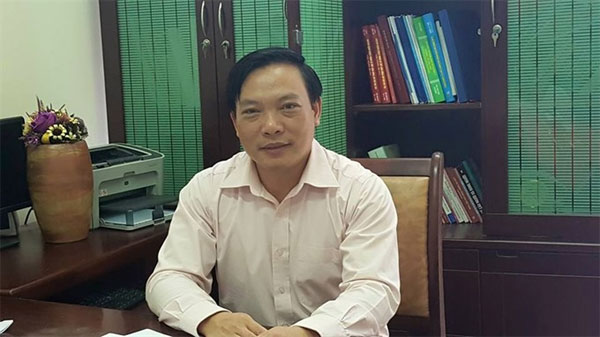 Hoang Dinh Canh
Last year, Viet Nam set a goal to have all HIV carriers join the health care network. Do you know their current rate of coverage?
Just about 50 per cent of HIV people have joined the national health insurance scheme. One of the reasons that many don't join is fear of being discriminated against or having a stigma against them. Some other HIV-infected people don't join because they don't have money to pay for their health insurance cards.
Last but not least, many AIDS patients don't have the personal documents required for joining the health insurance scheme.
As far as I know, many provincial committees have balanced their local budgets in order to provide this group with free health insurance cards. The Department of HIV-AIDS Prevention and Control has decided to use funding from international organisations to buy health insurance cards for poor and needy HIV-AIDS patients.
Are there any hurdles that HIV-AIDS centres have encountered in seeking coverage by the National Health Insurance Fund?
By the end of May, some 79.6 percent of HIV treatment facilities affiliated with hospitals or healthcare centres had signed service agreements with the health insurance companies, and 44.4 percent of the health facilities nationwide had offered their services to HIV carriers with health insurance cards.
In my opinion, the most challenging issue many health facilities are facing in HIV-AIDS treatment is that many of their staff do not have the required certificates. In addition, these health facilities are required to have permits to treat this group of people as a pre-requisite for financial settlement with the health insurance companies.
The Ministry of Health will reportedly launch a pilot program using Buprenophine to replace Methadone to treat drug addicted HIV carriers. What are the differences between Buprenophine and Methadone?
Buprenophine is safer than Methadone. That's the key reason the WHO has recommended Viet Nam switch. However, Buprenonphine is more expensive. That's why the Ministry of Health has introduced the use of Buprenophine for patients with sufficient financial resources.
I want to further clarify that the Suboxone substance contained in Buprenophine has been piloted in Ha Noi and Ho Chi Minh City and has yielded better results.
So we plan to give Buprenophine to about 500 patients in the provinces of Dien Bien, Nghe An and Son La in the remaining months of 2017 and by 2018 we will give the drug to another 2,000 patients in the previous three provinces, plus four more provinces: Thanh Hoa, Hoa Binh, Yen Bai and Lai Chau.
VNS