Police from Quang Yen District in the northern province of Quang Ninh said a barge carrying over 1,000 tonnes of coal sank on Sunday afternoon.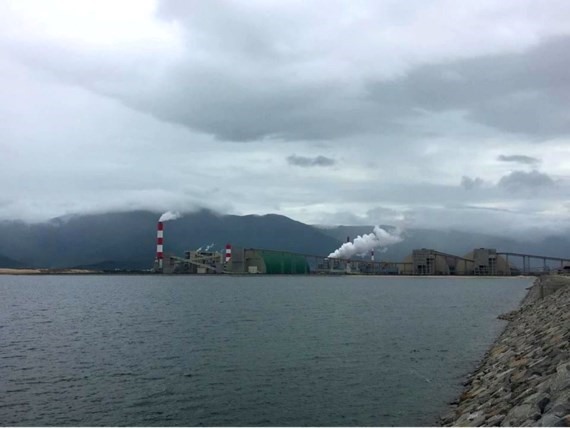 An oil leak has been reported at the scene of the accident.
The incident occurred at 2m on Sunday while two barges were on their way from Ha Long City to Hai Duong Province. 
The rope connecting the two barges suddenly snapped after an encounter with a ship travelling in the opposite direction, causing one barge to overturn and hit the Chanh River's abutment before sinking.
Fortunately, captain Tong Van Hoan, 48, from Nam Dinh Province, and eight sailors onboard reached the shore safely. However, the entire cargo on the barge sank in about 30 minutes.
Nguyen Quoc Luu, a witness, said as soon as he heard a scream coming from the barges, he stopped his motorbike and saw the two vessels separated.
"One badge had overturned and hit the Chanh River abutment before sinking," he said, adding that he informed relevant agencies immediately.
It is reported that each barge was carrying more than 1,000 tonnes of coal.
Local authorities have set up warning signs at the scene and preparations for the salvage of the sunken coal carrier are underway.
An investigation into the incident is ongoing. 
VNS