The Ministry of Industry and Trade (MoIT) has called for clarification after waste dumping violations reportedly occured at a coal-powered power plant into the sea off the coast of Binh Thuan Province, an area rich in natural resources that could be badly damaged by the waste.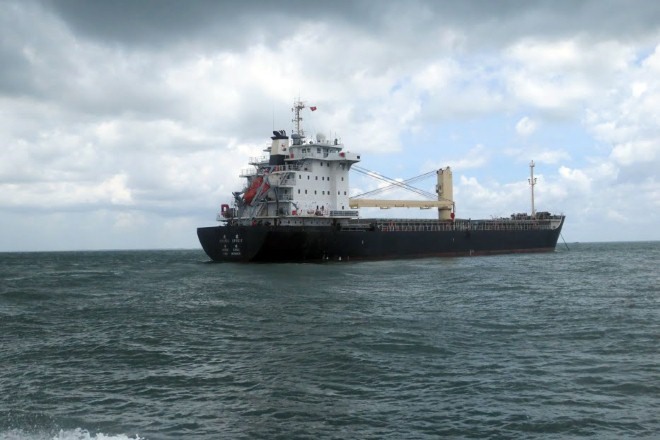 Vinh Tan 1 Power Plant has received an approval to dump waste mud into 30ha of sea area off the coast of Binh Thuan Province. 
The Ministry of Natural Resources and Environment previously gave the go-ahead for Vinh Tan 1 Power Company – investor of Vinh Tan Thermal Power Plant – to dump some 1 million cu.m. of mud and waste sand into the sea in Vinh Tan Commune of Binh Thuan Province, some 8km away from the Hòn Cau Marine Protected Area (MPA).
However, the practice is disapproved by experts and the public, who fear that the dumping will impact the marine ecosystem, compromise the MPA's integrity and affect marine resources and local aquaculture production.
MoIT on Saturday asked the MoIT's Industrial Policy and Strategy Institute to determine violations of  and consider discipline against Ha Quoc Quan, one of its staff, in association with the Vinh Tan 1 Power Company's waste dumping project, Vietnam News Agency reported. 
Quân, director of the institute's Centre for Investment Consultation and Technological Transfer, is also chairperson of the management board cum director general of the Vietnam Port Construction Consultant JSC, which has acted as a consultant for the Vinh Tan 1 Power Company's project. 
According to MoIT's request, the institute must ask Quân to prepare a full report clarifying the establishment of the company, as well as its hiring of retired MoIT officials as specialists. Under current law, a civil servant is not allowed to manage a private company.
MoIT also called for clarification of the company's work as the consultant for the waste dumping project as well as the mention of domestic scientists as its consultants.
Quan is already under a temporary 15-day work suspension in line with a decision issued by the institute last Friday.
By Saturday, three scientists had expressed surprise at their names being part of a list of members in a report assessing the environmental impact of the mud-dumping project in Binh Thuan Province.
"The 'name borrowing' can be done provided it is permitted by those whose names are borrowed," said independent expert Dr To Van Truong.
"This is the first time that three specialists have publicly spoken against their names being misused in a scientific report. Such dishonesty not only violates the law but is also morally unacceptable," Truong was quoted as saying by the Thanh niên (Young People) newspaper. 
VNS