VietNamNet Bridge – Viet Nam's taxi operations and booking habits changed forever in 2014, when two big rivals from aboard - Uber and Grab - officially joined the taxi market to compete with giants like Vinasun and Mai Linh.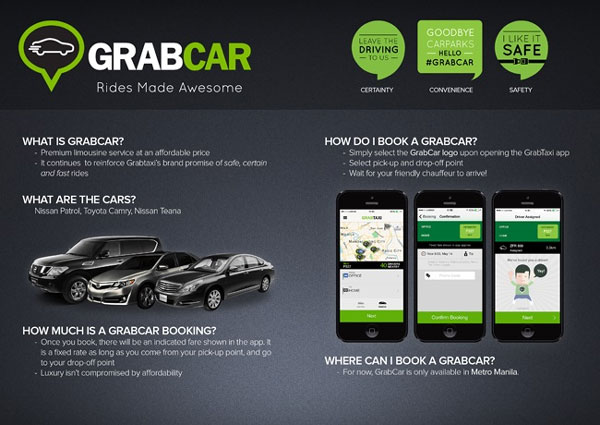 Illustrative image -- File photo
In a diversified and profitable taxi market like Viet Nam, where a bagful of tricks is thoroughly exploited to rack up impressive gross receipts at the end of the month and win customers, Uber and Grab have proven intimidating runners in the race.
The two have used slick promotion and state-of-the-art crowd pleasers in a bid to attract passengers and outnumber the traditional taxi fleet. These include the introduction of carpooling service, which enable the sharing of car rides.
Sharing rides reduces travel costs on petrol, tolls, and the stress of driving. Carpooling is also a more environmentally friendly and sustainable way to travel, curbing air pollution, easing traffic congestion and parking space demand.
Carpooling ban
However, last week the People's Committee of Ha Noi asked the authority of Transportation to ban carpooling services by contracted Grab and Uber taxis, after the Ministry of Transport had already issued a similar request to the ride hailing platforms.
The ministry said the request was designed to ensure the rights of passengers and prevent risks that might arise when using carpooling services. It also cited a 2014 circular limiting transport service providers to one contract with one passenger for one route, and providing for a fine of VND4 million (US$175) to VND6 million for violations.
A representative from the Ministry of Transport said carpooling services might inconvenience passengers who book a whole car and do not want to share it.
Grab started providing its GrabShare carpool service in HCM City in May and in Ha Noi earlier this month, enabling two passengers' bookings to be completed in a single trip. Uber planned to provide a similar service called Uber POOL.
The carpooling ban is obviously a contentious issue.
Previously, the range of the two companies' activities was only a threat to traditional ones. The ban could also prove a threat to clients.
Taxi crisis
Truong Dinh Quy, deputy director of Vinasun, one of the biggest taxi companies in HCM City, says Uber and Grab have created a crisis for traditional taxi firms, shrinking the numbers of drivers and cutting into the living standards of the rest. "In the first quarter of 2017, an estimated 5,000 taxi drivers left their jobs, plus their incomes have dropped from VND8-9 million ($395) to VND4-5 million ($219) a month," he said.
The situation is exacerbated by promotion campaigns, such as "zero dong" programmes. "These can push many taxi firms to the edge of bankruptcy," Quy said.
Le Dai Hai from the Ministry of Justice said Uber and Grab have many advantages like cheap fares and convenience, and are warmly welcomed by the public.
"I think state agencies are not able to ban them. What we need to do here is find a way to manage these two efficiently to make sure there is no loss of taxes and customers' rights are safeguarded," he said.
Nguyen Van Thanh, chairman of Viet Nam Automobile Transportation Association, admits the applications of Grab and Uber are popular with the public, hurting traditional taxi companies and their drivers, and says something must be done.
Customers' opinions are mixed.
Nguyen Xuan Thai from Ha Noi's Dong Da District argued authorities should not rely on public sentiment in deciding whether to ban the carpooling services. "We must take into account the benefit for the country and people. Is the tax paid by these services sufficient for public transportation development? Or do we have to take from other sources?" 
"For example, Uber and Grab drivers get two kinds of salaries - one for the job they do during regular working hours and additional pay for driving, while regular drivers only get paid for driving, and they pay more taxes. Who profits from the technology?"
Tran Tien Hoang, a customer, seemed agree to disagree. "You're funny. Grab and Uber drivers work for eight hours and more, certainly they are paid more than us. Who are you to forbid them, as long as they are efficient at work?" he argued.
A student said they should be banned, as it cost her VND150,000 ($6) to travel 3km from Nghia Tan to Cau Giay districts. "Can you tell me if it was expensive or not?"
A janitor who has been booking Uber for a long time added, "Some of you are being ridiculous in this smart age. Grab Share and Uber Pool are cheap and suitable. If I am in a hurry, I will choose Grab Car or UberX. If I am not, then Grab Share is a perfect choice, saving 30 per cent. Before you get in the car, you already know the kilometres and fare. When you travel in bad weather, the price is higher, of course. I don't buy it when you say it costs VND150,000 for 3km."
"If you ask my opinion, I'm not a fan of either firm, but in the era of smart technology we know these types of services are unavoidable. The choice is all yours. No one gets to decide for me, so I choose the most suitable taxi for me. And there's also this to consider, as my friend says: "If you choose to share but no one goes with you all the way, then you only pay for the price of one." 
VNS