VietNamNet Bridge – The People's Procuracy of Ha Noi recently issued its indictment of a US$9 million scam case involving Williams Viet Nam JSC, headed by Trinh Anh Minh, born in 1984.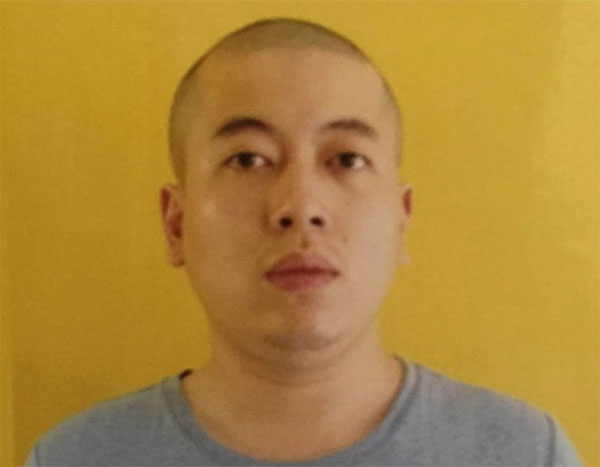 Trinh Anh Minh, CEO of Williams Viet Nam JSC, found to be defrauding 263 people for a total of VND230 billion ($10.1 million). — Photo: VNN
Trinh Anh Minh, director and CEO of the company, was prosecuted on grounds of "appropriating property through swindling valued at VND500 million (some US$22,000) or more" as per Viet Nam Penal Code, Article 139, Paragraph 4. This criminal offense, considered "causing serious consequences," attracts "imprisonment between 12 and 20 years, life imprisonment or capital punishment."
From May 2014 to October 2015, Trinh Anh Minh signed investment contracts with 263 people, cheating them of VND230 billion ($10.1 million). Some VND26 billion ($1.1 million) was returned to the victims, while the remaining VND204 billion ($8.98 million) remains unaccounted for, Vietnam News Agency reported.
The company was founded by Minh in 2013 and according to its business licence, operates in trade promotion activities and events, wholesale construction materials, wholesale machinery, equipment and spare parts.
Even though the company did not invest or trade in any item, Minh and his employees conducted heavy advertisement, giving out false information about imaginary profits the company was making in various fields -- from restaurants, karaoke, mobile phone store, watch shops, clothing shops, to debt purchase and real estate dealings, to attract investment from unsuspecting people.
To attract large sums of money under the guise of "investment," Williams Viet Nam held numerous "customer appreciation" events in which the company gave out smartphones, tablets, or travel tickets as gifts and also organised several large-scale charity campaigns in the northern provinces of Son La and Phu Tho to draw attention, popularise its name and create confidence in participating "investors."
In addition, Minh paid high commission to his "promoters" as incentive to further expand his network, drawing in more money from participants.
Believing in the company's promise of attractive interest rates, many people paid money, even getting loans from banks or mortgaging their properties, to "invest" in the company.
However, the money the company received was not used in investment activities, but instead used by Minh for personal purposes or to pay his promoters, resulting in him being unable to pay back the innocuous "investors" that were duped by the scheme. 
VNS