Police in the central province of Khánh Hòa arrested a Russian woman wanted by Interpol on drug-related charges.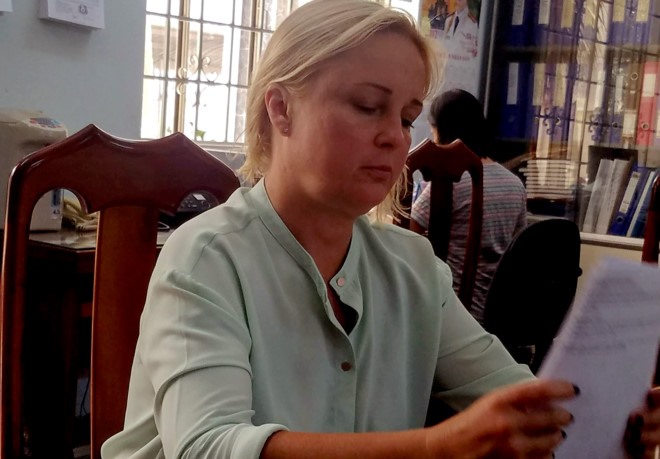 Bering Ekateria at the police station after being arrested. 
Bering Ekateria, 47, was caught Friday at her rented apartment on Tran Phu Street of the coastal city, and handed over to the Interpol National Central Bureau in Viet Nam, police said.
The Russian national had been working at a spa in a four-star hotel on Hung Vuong Street.
According to Interpol, Ekateria and her husband were arrested by Russian security forces in September, 2013 for producing, trading and storing drugs. 
While out on bail, Ekateria managed to escape to Viet Nam in late 2014. Interpol issued an international arrest warrant for her in February 2015.
The Interpol bureau in Viet Nam is completing procedures to hand her over to Russian authorities. 
VNS