VietNamNet Bridge – Summer is the season that children can rest after nine months of hard work at school. Summer is also when various children's game shows are broadcast on television to entertain adults.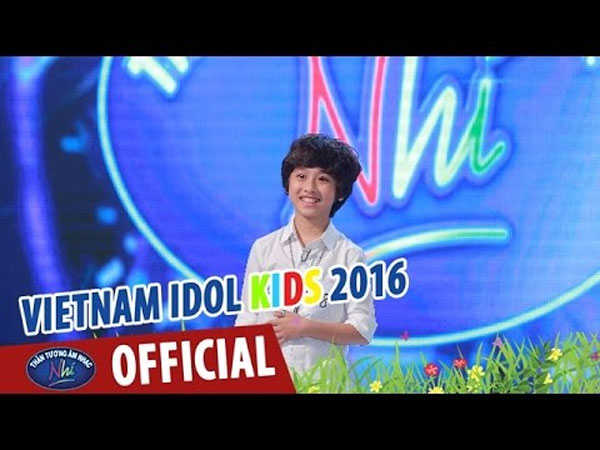 Illustrative image -- File photo
In recent years, game shows and talent contests for children have been broadcast on national and local television.
Since Do Re Mi – a music contest for kids– was launched in 2007 and attracted a lot of viewers, kids' game shows have spread like wildfire. Hundreds of music and dance contests for children have been broadcast, such as Guong Mat Than Quen Nhi (Your Face Sounds Familiar Kids), Buoc Nhay Hoan Vu Nhi (Kids Dancing), Nguoi Hung Ti Hon (Tiny Hero), Tim Kiem Tai Nang MC Nhi (Young MC Talent) and Young Hit Young Beat – Kids Talents. The cute children and their parents' dream of being famous have helped the shows gain popularity.
The game shows do help children have joy and physical exercise during their vacation. Compared with playing computer games, or being buried in their smartphones, game shows are better for children.
But on the other hand, on game shows, children must battle each other to win the contest. Rewards for the winner can reach hundreds of millions of dong (VND100 million is equal to US$4,400), and at that age, children don't know how to use the money. Their parents, however, know the value of money and enter their children into the contests and help them try and win.
These game shows and competitions are designed to attract more and more viewers and earn profits from advertising and sponsors.
It's clear how hard children have to work to prepare for these game shows. They must practise every day. Joy becomes a luxury. Many of them are brought to tears when they are knocked out of the contests.
Adults often say that children should not think focus on achievements, but game shows, competitions and parents force them to. This is clearly a case of do as I say, not as I do.
Pham Hai Ha, a mother of two girls in Ha Noi, said she had never been a fan of children's game shows.
"I do not like them because children's appearance, talent and characteristics are scrutinised and broadcast. The children are not old enough to understand the purpose of the analysis, leading them to wrongly think ill of themselves," she said.
Across the world, many child stars crash and burn very quickly after becoming a 'big star'. "This is because when they grow up they chase after the success from their childhood and are left behind by modern show business," said Ha.
They often fail and are forgotten; some of them even lose all their money or become addicted to drugs.
"Keeping children's purity nowadays is a challenge for parents, why do parents want them to grow up faster by chasing their parents' dreams?" said Ha.
Nguyen Khanh Van, teacher at a primary school in Ha Noi, also expressed worries that game shows might violate the children's rights to privacy.
These game shows may affect a child's development, especially their psychological development.
"The children do not do what they want to; they must do what the organisers want. Many of the tasks are too difficult and they have little time to do them," she said.
"If the children are really talented, they will be stars at the right time, and they will be happy with their choice," said Van.
Nguyen Hai Anh, a lecturer of the Psychology Faculty under the Ha Noi University of Education, said that game shows and competitions brought a lot of benefits to children, but everything has two sides.
During game shows, children have the chance to grow as people and to reach their potential.
The game shows also help children develop patience and self-confidence.
"However, their studies may be affected. They may become smug if parents and teachers do not talk to them properly," she said.
Every parent wants the best for their children so that they can fulfill their potential. I believe that game shows and competitions are not the perfect place to develop. Children need a natural atmosphere without competition and rivalry. No star can burn brightly all of its life, but only for a period of time. We should let our children burn bright when they are grown up enough and can decide their own future.
When they are small, we should give them a summer filled with nature, where they can play games and grow up with happiness, not worry and exhaustion. 
Thu Trang
VNS