Police in HCM City's District 12 last week inaugurated a control centre for surveillance cameras they have installed to tackle street crimes and traffic violations and regulate public order and security.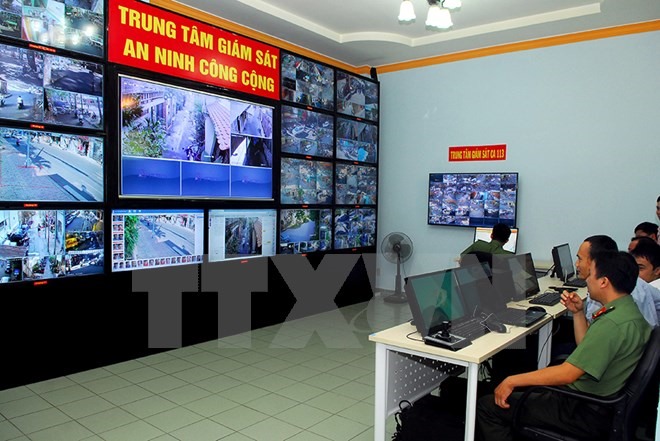 HCM City's District 12 inaugurated a surveillance camera control centre last week to monitor streets for crimes and traffic violations. 
It is the second district in the city to set up such a centre after District 5 in December last year.
The new centre will monitor 518 cameras which have been installed in the district's 11 wards.
District 12 police chief Colonel Đoàn Văn Phúc expected the centre to be useful in crime prevention and investigation.
Another 1,500 cameras are set to be installed in crime and traffic hot spots.
During their trial period the cameras proved effective in detecting traffic violations, according to officials.
VNS