An unexploded bomb weighing around 250kg was removed from Con Nhat Ferry in the Hong (Red) River Delta province of Thai Binh, the provincial Military Command has said.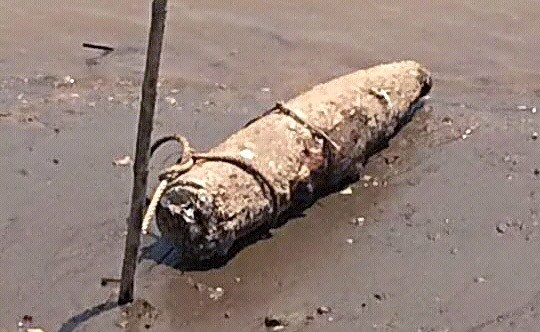 The bomb was found in Kien Xuong district's Hong Tien commune, in northern Thai Biinh province
Tran Van Van, a local farmer, spotted the bomb at the ferry in Hong Tien commune's Cao Binh village when he went fishing on the Hong (Red) River, provincial commander Colonel Nguyen Duc Dung said.
Kien Xuong district's People's Committee halted ferry operations, and authorities summoned the police.
The bomb, 1.6m in length and 30cm in diameter, was disabled and moved around 300m away from the ferry for detonation on April 25, Duung said.
VNA