HCM City's annual Flower Street on Nguyen Hue opened to visitors last night, with spectacular displays of fresh flowers and ornamental trees to welcome the Tet (Lunar New Year) holiday that begins this weekend.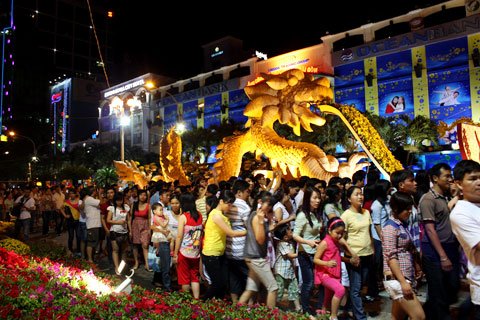 Speaking at the opening ceremony, Hua Ngoc Thuan, vice-chairman of HCM City People's Committee, said Flower Street had continued to improve every year since its launch in 2004.
He said that was testament to the organising board's determination to bring happiness and prosperity to the southern city this Tet.
Thuan also wished everybody a happy Lunar New Year – and a prosperous twelve months of the Dragon.
With the theme Viet Nam – My Home Country, the street this year is decorated with plants selected from many regions in the country, including Ha Noi peach-blossom branches, Sa Dec daisies and kumquat trees, HCM City ochna-flower trees and Da Lat roses.
Decorations on the street are divided into categories, including Vuon Mai Bac Ho (Uncle Ho's Ochna Blossom Garden), Truyen Thuyet Hoa Rong (Legend of Tranforming into a Dragon), Dat Nuoc Tron Niem Vui (Country Full of Happiness) and Vuon Den Tuong Lai (Forward to the Future).
The street illustrates the beauty of the three regions as well as the coastal areas of Viet Nam, evoking the patriotism and determination of the Vietnamese people to safeguard their country's territorial integrity, according to Tran Viet Hung, director of Saigontourist, head of the organisation board of Tet Festival 2012.
The highlight of the street is a 26m-long and 5m-high dragon made of bamboo, and knitted and braided with dried water hyacinth.
The dragon, which blows out colourful flowers through its mouth, is placed at one end of Nguyen Hue Street to welcome visitors. Five other smaller dragons represent the five basic elements of metal, water, wood, fire and earth.
In the area of Dat Nuoc Tron Niem Vui, many decorative items representing the culture of the three regions can be seen, including banh chung (square glutinous rice cake), banh tet (cylindrical glutinous rice cake), non quai thao (flat palm hat with fringe), non la (palm-leaf conical hat), quat nan (bamboo tape fan), dragon-flies and butterflies. All of these are made of flowers.
Also in this area are an artificial rice field, luffa plants, gourds, a lotus pond and orchids.
Sea and islands settings are vividly displayed through white sand, palm trees, coracles and fishing nets, all of which are made of flowers.
Another dragon made of 500 flowerpots has been set up at the other end of Nguyen Hue Street, whose presentation is meant to offer best wishes to visitors. Decorations include more than 500 beautifully designed lanterns of various sizes.
Saigontourist has worked with the Viet Nam - Japan Cultural Exchange Association to create two ao dai (Vietnamese traditional dress) and two kimonos (Japanese traditional dress), which are made of flowers and can be seen in a flower-arrangement display.
Various entertainment activities such as musical performances and puppetry shows will also take place within the flower street during the festive season.
Together with special holiday lighting on three main streets of Dong Khoi, Le Loi and Le Duan, the decorations on Nguyen Hue lend a happy, festive air to downtown.
The Flower Street, which will be closed to traffic, is open to visitors until 10pm January 26.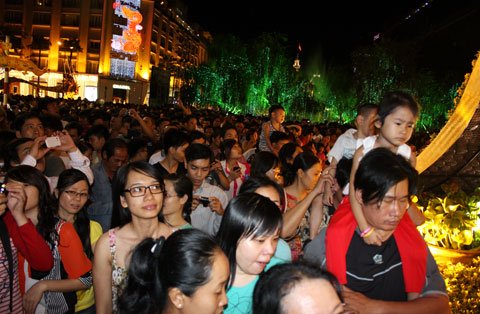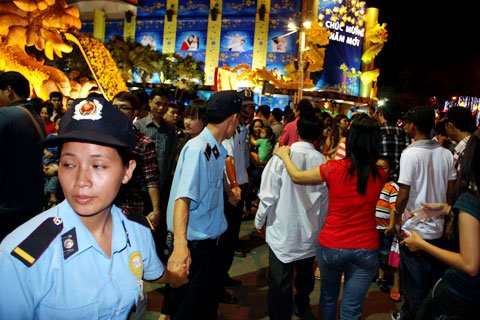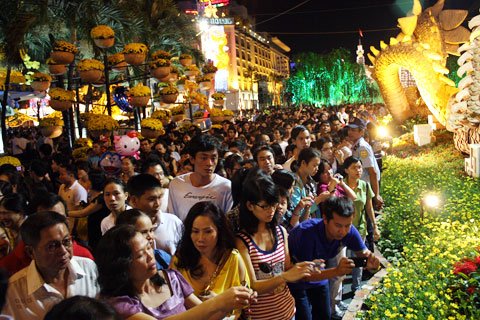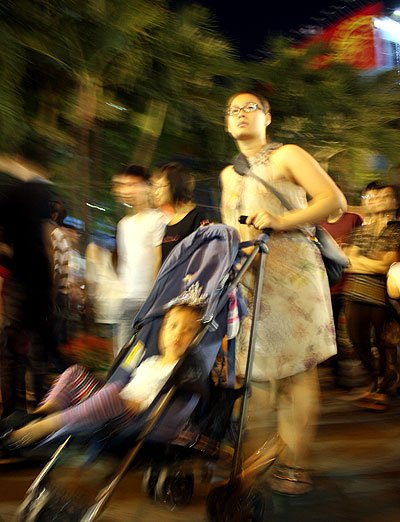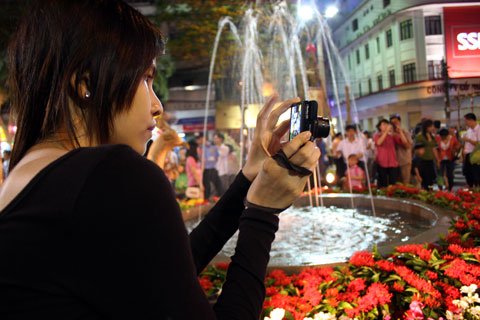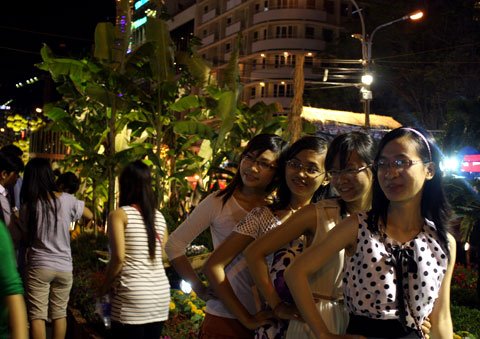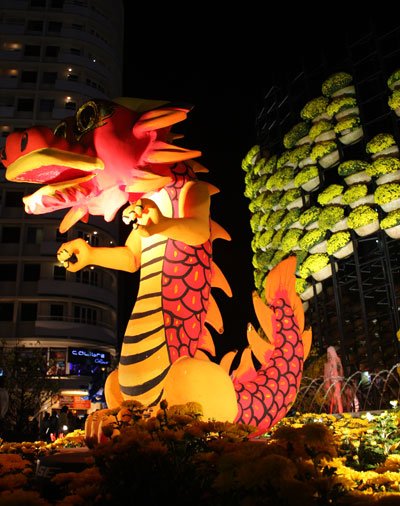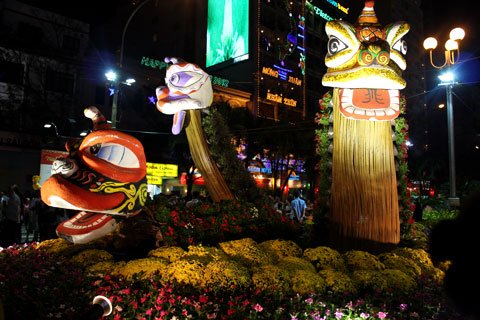 VNS/VNN/VNE