The Civil Aviation Administration of Viet Nam (CAAV) has submitted a detailed proposal to upgrade and expand Tan Son Nhat International Airport by 2020 to the Ministry of Transport.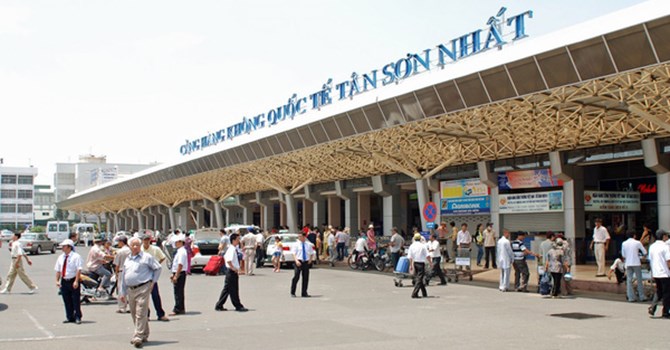 It estimates the cost of newly building and upgrading the runway area, terminals and transport system around the airport at around VNĐ19.3 trillion (US$850 million).
With demand expected to grow by 15 per cent a year, the airport will need to handle 50 - 60 million passengers by 2025, when Long Thanh International Airport in neighbouring Dong Nai Province is expected to be inaugurated.
By 2020 the CAAV seeks to upgrade Tan Son Nhat Airport to serve 43 – 45 million passengers a year with parking space for 80 aircraft of various kinds like ATR72, A320, A321, B747, B777, B787, and A350.
It seeks to keep the existing two runways and build three more.
One more terminal, T4, with a capacity of 15 million passengers a year will be built in addition to the existing terminals, which have a capacity of 28 million passengers.
Of the three existing ones, one is used by the military.
The city plans to build a Y-shaped flyover to link Truong Son Street with the airport.
The CAAV wants to entrust the work inside the airport to Viet Nam Airlines Corporation, meaning the carrier has to mobilize the resources needed to build the runways and terminal.
The city will finance the upgrade and expansion work outside the airport. 
VNS