VietNamNet Bridge – The Ministry of Public Security has invited comments from relevant agencies on its draft to allow holding auctions for car licence plates.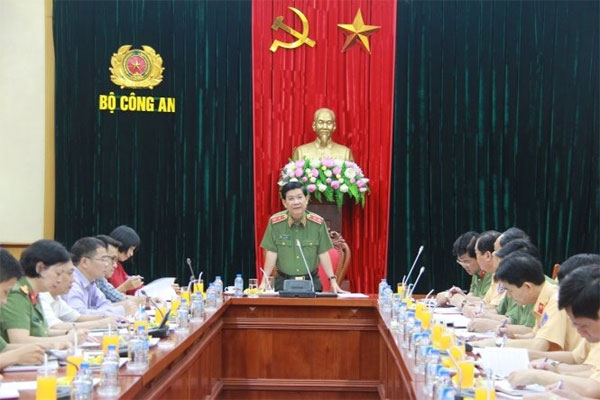 Deputy Minister Nguyen Van Son at the meeting. — Photo tuoitre.vn
Lieutenant General Nguyen Van Son, deputy minister, said the move was aimed at meeting people's demand for "lucky" plates.
In Viet Nam, there is a trend to acquire plates that people believe will bring them luck or simply because they like that particular set of numbers. Therefore, permission to auction car licence plates was believed to be appropriate in this context, he said at a recent meeting held to hear opinions of relevant agencies.
Son added that it also helped to reduce bribes while issuing a car licence plate.
Participants at the meeting said according to the Law on Property Auction, a car licence plate must be identified as property before it is permitted to be auctioned.
However, if the plate is identified as property, it meant the owner is permitted to give or sell its property to others. This would result in problems for managerial agencies in managing the plates, participants said.
Major General Nguyen The Quan, deputy head of the Legal and Judicial Administrative Reforms Department, said a car licence plate should be considered property, but its owner only had the right to use it, not the right to give the plate to others or to retain it when the car was sold. The right to manage the plates would belong to the managerial agencies.
Participants also discussed who would be permitted to hold auctions, methods to hold auctions and which plates would be auctioned at the meeting.
Son said at first, the ministry would propose to the Government a pilot programme to auction car licence plates.
An ideal roadmap to auction car licence plates would be finalised later. 
VNS