Deputy Secretary of Hanoi Party Committee, Dao Duc Toan, said the authorities would continue to talk to residents in My Duc District who are in dispute over a plot of land the military want to reclaim.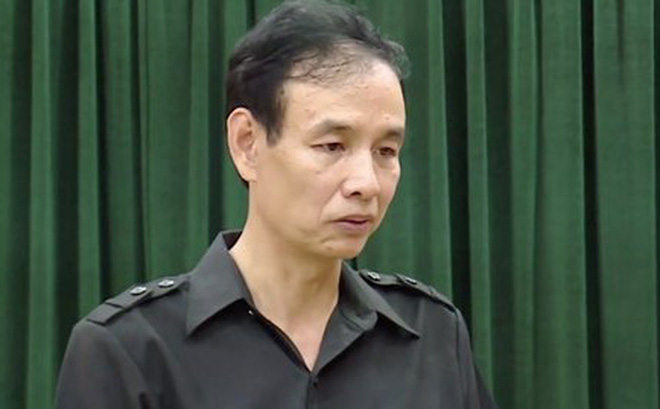 Deputy Secretary of Hanoi Party Committee, Dao Duc Toan, speaks with the media about the chaos in My Duc District on April 18.
According to the deputy secretary, in 1980, an area of 50.03 hectares spanning My Luong, Tran Phu and Dong Lac communes of Chuong My District and Dong Tam commune in My Duc District was allocated to the Ministry of Defence to build Mieu Mon airport, but the land was then left idle. In 2015, it was allocated to Viettel Group to use for a defence project.
However, because of a lack of use residents began using the land to build houses and farms. When the Ministry of Defence attempted to reclaim the previously abandoned land, many people reacted strongly, saying that it is agricultural land.
The case escalated as hundreds of residents opposed the decision. On March 30, the Criminal Investigation Department of the Ministry of Defence then attempted to take legal action to reclaim the land and accused residents of resisting officials. The authorities arrested four people on April 15 and accused them of causing public disorder. However, the residents continued resisting the officials and took 38 policemen and officials and their vehicles hostage.
On April 18, four arrested residents were released by local authorities. After that, 15 officials were released by local people and three others escaped.   
"The situation in Dong Tam Commune has been complicated for years because of lax management by local authorities and some officials. That's why many people have filed complaints about the land reclamation," Toan said.
According to Toan, the authorities of Hanoi and My Duc District had sacked one official, issued warnings and reprimanded 10 officials including former party secretary, former chairman, vice chairman and head of the police force in Dong Tam Commune. The land cadastral official and former communal chairman have been detained.
The city authorities ordered related agencies to talk with the locals to settle the case and get the detained officials released.
"We want to talk directly with the people but the people in Hoanh Village haven't found a suitable representative so we can only talk with them on phones. It looks like the residents have started co-operating with the authorities and released some of the officials," he said.
The official said the authorities were keen on talking to resolve the problem. Their first priority was to ensure the safety of held officials and residents.  
dtinews