Vietnamese officials said on April 17 that a new breakout of avian influenza, H5N1, has emerged on a poultry farm in the southern Mekong Delta province of Vinh Long.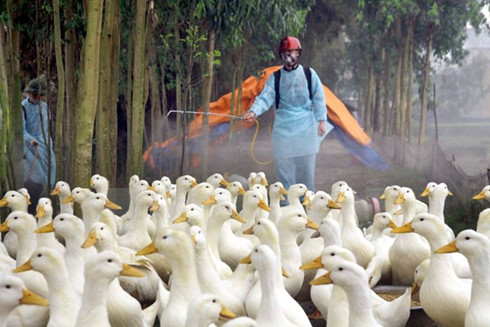 The provincial Department for Breeding and Animal Health noted that reinforced monitoring since the detection of bird flu at other locations in the region led to the discovery of the case at a 300 plus sized duck and chicken farm.
The Department also issued a statement to stress the measures it had taken to avoid a spread of the virus, including active surveillance and trade restrictions.
Vietnam has decided to forbid exportation of all living animals and hatching eggs from the province of Vinh Long, the statement said.
There is no evidence that bird flu can be transmitted to humans via food, the statement added, but certain strains have infected and in some cases killed people who were in direct contact with sick animals.
VOV