The Vietnam Cooperative Alliance (VCA) will host the 10th Asia-Pacific Ministers' Conference in Hanoi from April 17 to 21.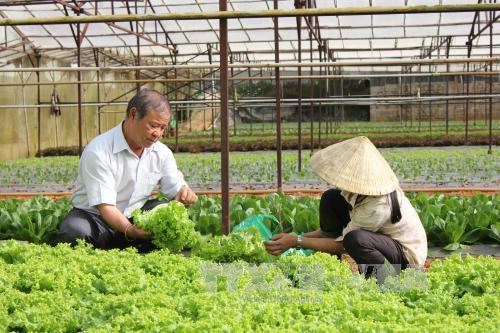 The Xuan Huong cooperative in Da Lat
The VCA said it considers the event an opportunity to strengthen partnerships with regional peers and learn from their experience.
The function is an occasion for regional governments, cooperatives and international organisations to gain insight into their respective legal impacts on the development of cooperatives as well as Vietnam's cooperative movements. 
It is expected to facilitate the growth and connectivity of cooperatives across the region in terms of trade and technology.
Under the conference's theme of increasing governmental assistance for the cooperative sector in realization of sustainable goals by 2030, participants will discuss practical actions to fulfill the United Nations' 17 global goals on sustainable growth toward 2030.
The previous Asia-Pacific Ministers' Conference was hosted by Thailand from February 27-29 in 2012.
There are approximately 2.6 million cooperatives and relevant support facilities operating worldwide, attracting more than one billion members and offering over 250 million stable jobs.
However, a large number of cooperatives, including those in Vietnam, have seen aged members being in the majority and attracted little interest from the younger generation.
Meanwhile, many cooperatives have turned into businesses and lost their meaning to society.
VNA