Several areas in the northern mountainous province of Lao Cai were hit by hailstorms and whirlwinds during March 17-19, according to the office of the province's natural disaster control and rescue committee.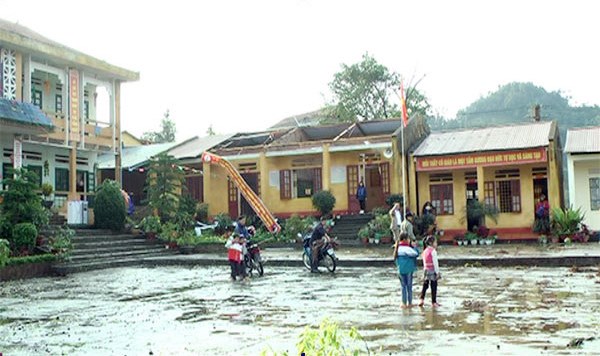 The roof of a library at the Nam Chay primary school in Muong Khuong was blown away by strong winds. 
Three districts of Van Ban, Muong Khuong and Bao Yen reported that 183 houses and four schools were entirely destroyed or partly damaged by hailstones and strong wind. 
The storms also damaged crops in 153 ha of rice, maize, cassava and other food crops. 
 The authorities in affected localities are deploying rescue forces to help residents overcome the aftermaths and provide support to those suffering from serious damages.
VNA