Minister of Transport Truong Quang Nghia has sent a letter praising the kindness of Nguyen Thi Anh Tuyet, a sanitation worker of the Viet Nam Airport Ground Service Co Ltd.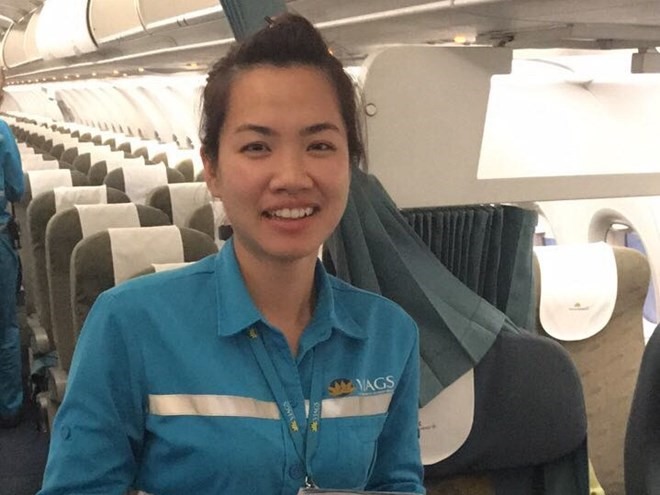 Tuyet has received a praising letter from Minister of Transport Truong Quang Nghia for her kindness. 
Tuyết returned a bag containing money and other valuable property worth some VNĐ400 million (US$17,500) to its owner.
The sanitation worker found the bag last Friday while she was cleaning the airplane with Vietnam Airlines' flight number VN242 from HCM City to Hanoi. 
She informed the section managing lost and found luggage and the bag was returned to its owner, who also expressed her immense gratitude to Tuyet upon receiving the bag on Friday night.
In his letter, Nghia said he hoped all staff of the company would continue undertaking such kind acts to build the best image of the national carrier.
According to data from the company, in 2016, employees of the company reportedly returned money and property worth VNĐ8 billion ($351,000) to passengers. 
The amount is estimated to be some VNĐ2.7 billion ($118,000) so far, this year.
VNS