Hanoi police have arrested Cao Manh Hung, 34, for the alleged sexual abuse of an eight-year-old girl in Hoang Mai District's Thinh Liet Ward.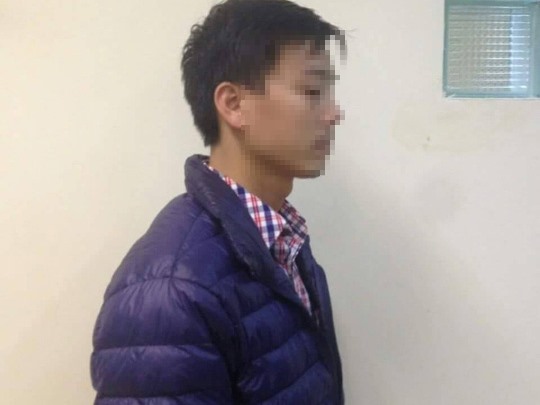 Police photo of Cao Manh Hung.
The arrest decision on Thursday came three days after an order by Deputy Prime Minister Truong Hoa Binh to "urgently look into the case" and report to Prime Minister Nguyen Xuan Phuc.
Earlier on Monday, the police held an urgent meeting to review the status of the investigation, which started in January after the family of the victim filed a complaint alleging that she was raped by Hung.
As per the family's complaint, the incident took on January 8 as Hung offered to play hide-and-seek with the girl and her friends at around 7.30pm.
Under the pretext of the game, he allegedly took the child to a dark alley and raped her. She was rescued by two of her friends, who saw what was happening and hit the man with a broom and their shoes.
However, it was not until bath time that the child's mother found out about the attack. The girl then told her that the neighbour had touched her several times previously, too.
The Thinh Liet Ward police summoned the man to the station on January 11, a day after the complaint was filed, but he was not detained, though a medical examination found that the girl had genital injuries and her hymen was ruptured. 
Police said on Thurday that they had gathered enough information to charge Hung for conducting the evil act upon the girl.
Police said Hung, a neighbour of the abused child, was once convicted of robbery. 
VNS