HCM City will publish air and water quality indexes on 48 electronic screens across the city, starting later this month, according to the municipal Department of Natural Resources and Environment.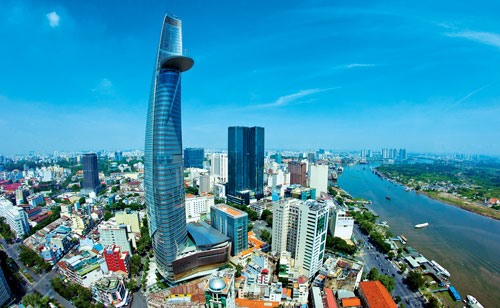 To be released on a monthly basis, they will also be available on the websites of the department and its Environmental Protection Agency and Centre for Environmental Monitoring and Analysis.
The indexes will include concentrations of nitrogen dioxide (NO2), carbon dioxide (CO), sulphur dioxide (SO2), and dust.
The water quality indexes will include acidity (pH), dissolved oxygen (DO), chemical oxygen demand (COD), and biochemical oxygen demand (BOD).
The data for the indexes will be collected by 16 automatic monitoring stations to be set up at industrial parks, export processing zones and other places around the city.
Director of the department Nguyen Toan Thang said the goal of publicising the data was to inform the public about the quality of air and water.
Cao Trung Son, director of the Centre for Environmental Monitoring and Analysis, said monitoring stations would be immediately set up with support from local and foreign experts.
According to a report by the Viet Nam Sustainable Energy Alliance last year, in HCM City there was "poor-quality air" on 14 days based on national standards, though it rose to 175 if based on World Health Organization standards.
The average air quality index (AQI) in the city was 86. It is safe up to 50, and acceptable between 51 and 100.
The level of particle matter 2.5 dust (PM2.5) was 28.8mg per cubic metre. Vietnamese environmental standards consider up to 25mg healthy while it is 10mg for WHO.
The main causes of the poor-quality air were vehicle exhaust, burning of waste, construction, and industrial production.
The report also said the environmental pollution severely affected human health and the eco-system. 
VNS