Hanoi and the northern provinces will see light showers, scattered drizzles and humid weather until the end of this week, the National Centre for Hydro-Meteorological Forecasting has said.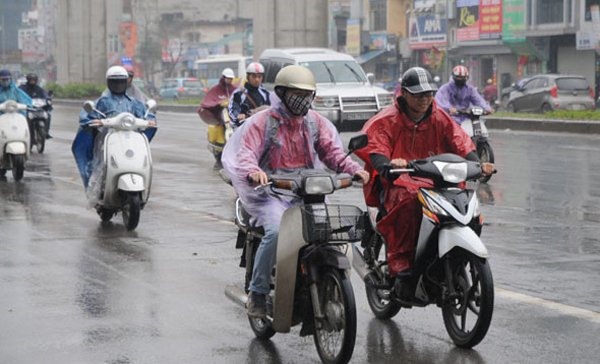 The maximum day temperature in Hà Nội will be 25 to 26 degree Celsius, and the night temperature 20 to 22 degrees.
The northern provinces will experience a weak cold spell and rain on Tuesday, causing temperatures to drop to 23 to 24 degree Celsius. The mountainous provinces may get even cooler, with temperature falling below 15 degrees.
The northern provinces will only get sunny from next Monday, with early mornings and late nights remaining nippy.
Meanwhile, the north-eastern provinces will see sunshine, with temperature ranging from 26 to 29 degrees.
The central region, from Thanh Hóa to Thừa Thiên-Huế provinces, will have scattered rain and fog from Monday night, but they will likely be sunny during the daytime.
The temperature in provinces from the central city of Đà Nẵng to the southern province of Bình Thuận will be between 21 and 32 degree Celsius.
The Central Highlands and southern provinces will continue to be hot, with a maximum temperature of 31 to 35 degrees. 
VNS