VietNamNet Bridge – Up to 2,000 households with 7,800 residents in Van Duc Commune of Ha Noi's Gia Lam District do not have access to clean water following the Health Ministry's standards.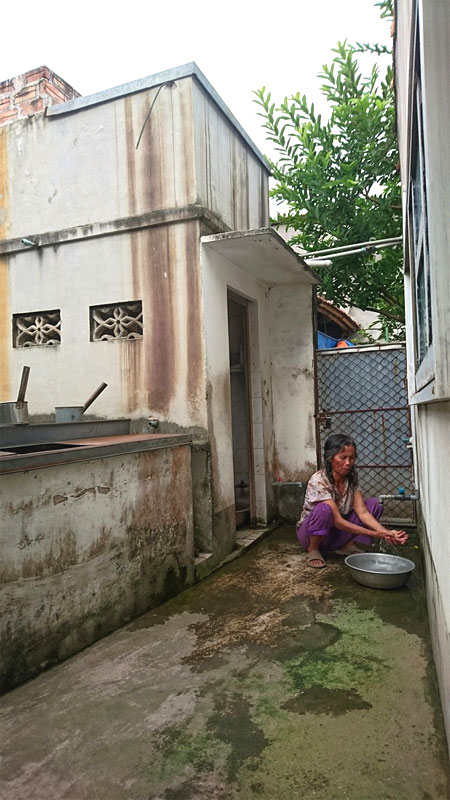 Residents in Van Duc Commune have to use underground water or rainwater due to the lack of a clean water source standardised by the Health Ministry. – Photo dantri.com.vn
The reason, according to a report by Dan Tri online newspaper, has been blamed on delayed progress or slow approval of clean water projects.
Hoang Anh Tu, chief of the secretariat of the People's Council and People's Committee of Gia Lam District, told Dan Tri that in 2009, a French company visited Van Duc Commune to study and plan construction of a water supply station. In 2012, due to changes in the company's management board, the project was halted.
Early last year, another investor proposed building the station. It has submitted documents to Ha Noi's Department of Planning and Investment and is awaiting responses from municipal authorities.
"The district's authorities are in favour of the project and will create favourable conditions in terms of land and procedures for investors," he said.
Gia Lam District has 22 communes, only 17 of which have access to clean water, so far. The aim is to bring clean water to all communes by 2019.
If the water supply station project in Van Duc Commune is approved, construction will start in the middle of this year, and if the schedule is adhered to, residents will have access to clean water nine months after construction, he said.
Le Thi Thanh Huyen, representative of Ha Noi's Department of Planning and Investment, said the department has received documents for a water supply station in the commune, adding that it would assess the project and submit it to the city's People's Committee for approval.
Huyen said there was an overlap of agricultural land, roads and the flood irrigation corridor in the land lot where the water supply station is meant to be located. The investor and relevant authorised agencies would have to study the issue to propose solutions.
According to Nguyen Duc Chung, chairman of Ha Noi's People's Committee, the city aims to bring clean water to all residents by 2020.
VNS