VietNamNet Bridge – Many people are willing to pay hundreds of USD to buy Arhat fish, dragon fish, Koi fish, etc. These species of fish are not only ornamental fish but they are expected to bring about good lucks and prosperity for their owners in the early year.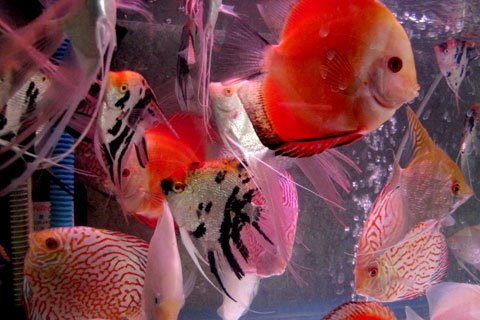 Two streets specialized in ornamental fish in Hanoi are Yen Phu and Hoang Hoa Tham.
Shops there supply all species of ornamental fish, including tens of expensive species.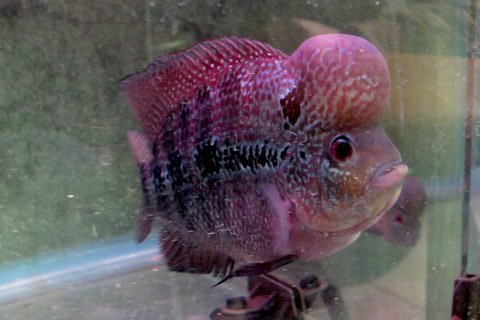 In recent years, Arhat fish have been favored by ornamental fish breeders. A small Arhat
fish is priced from $50 to $500-700, depending on the fish's age and patterns.
These fish have patterns on their bodies. The older the fish are, the more patterns on
their bodies. These patterns look like Chinese script.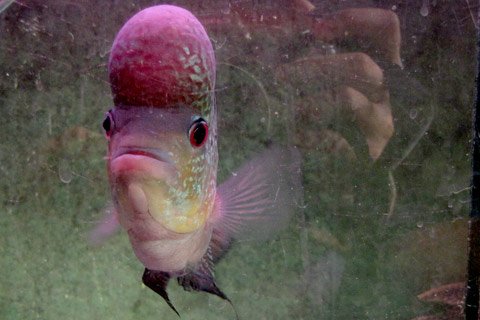 There are many species of Arhat fish, with different prizes. The most expensive species
are Arhat fish with yellow and silver scales, which are bred to wish for wealth.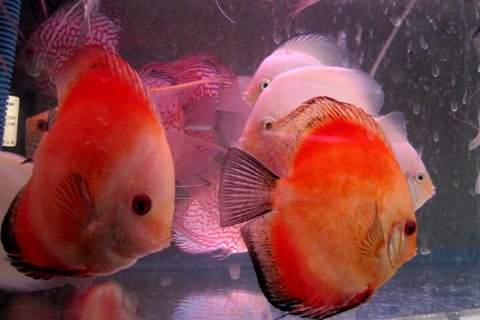 A pair of discus fish like this is sold from tens to hundreds of USD. Discus fish come from
 small branches of the Amazon.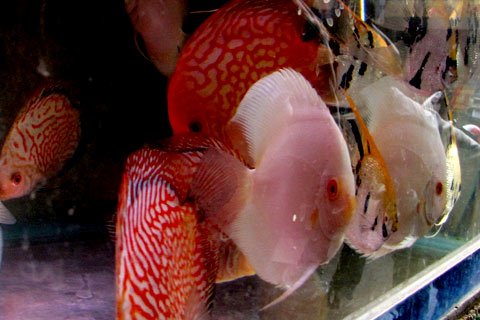 This pair of silver discus fish is priced over $30.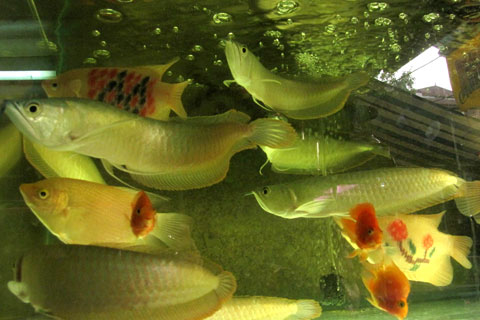 The price of a white and pink dragon fish is around $50. Special dragon fish
are priced at least $500.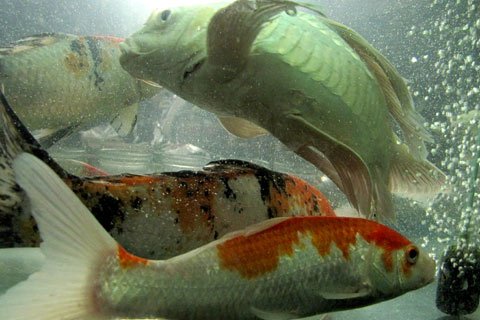 Koi fish, originating from China, are expensive but very difficult to breed.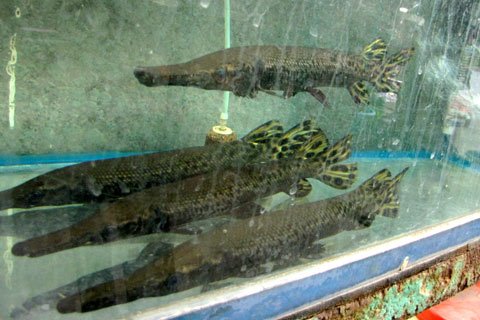 Some species of fish are not very expensive, ranging from $14-25.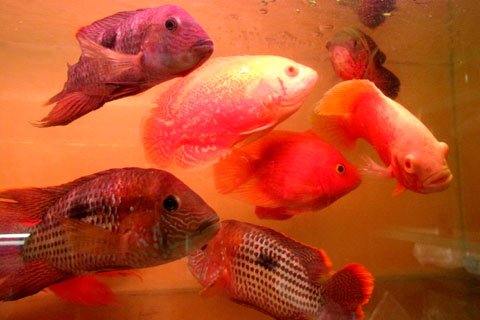 VNE