HCMC needs around VND26 trillion (US$1.17 billion) to relocate 20,000 households along canals in the city, which is a big headache for the cash-strapped city.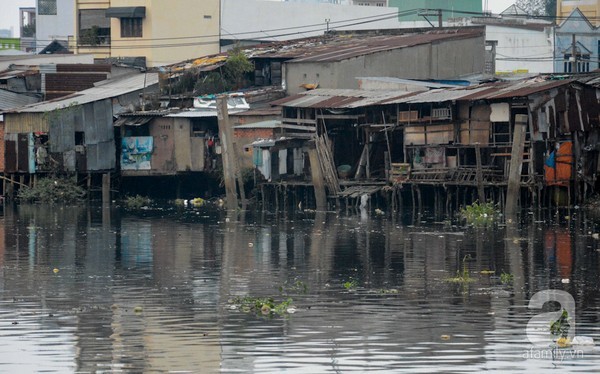 Pham Phu Quoc, general director of HCMC Finance and Investment Co. (HFIC), said at a seminar on construction management, refurbishment, and urban development in HCMC last Friday that relocating slums along canals is an important part of the city's urban renovation program.
It is important to source capital for the program. Quoc mentioned three solutions to the problem, including allocation of more funds from the city's budget, and implementing public-private-partnership (PPP) projects.
State capital plays a crucial role in building infrastructure and relocating households along canals, Quoc said.
Tran Hoang Quan, chairman of HCMC's District 4, said there remain many obstacles for site clearance, relocation, and resettlement.
Up to 40% of more than 1,000 slums along canals in District 4 are small houses with an area of 10-20 square meters each. Thus, each household will receive only VND100 million of compensation, which is far from enough for a household of five to 10 people to find a resettlement house, Quan said.
Besides, the land price issue is another problem for enterprises wanting to participate in the relocation program. Quan said that land prices along canals in the district average out at VND50-60 million a square meter, but in many instances, investors have to pay twice that rate to have land for their resettlement projects, which invoke people in other areas to demand high compensations as well, or else they will not move. The district finds it hard to use its budget to compensate for these households.
In addition, prior to 2010, 50-60% of households in the district bought resettlement houses but after 2010, only around 5% of households have agreed to buy the houses. The reason is that earlier, prices of resettlement houses were set lower market prices so people could sell them to get a profit if they did not want to live there. But currently, they cannot sell these houses as their prices are set higher.
Quan proposed that there must be special mechanisms for compensation, site clearance, and resettlement for households along canals.
SGT