VietNamNet Bridge – In the last couples of days, caged fish in the lake of Mat Son in Thanh Hoa province died en masse, giving out a terrible smell. Local residents had to wear masks all day and night.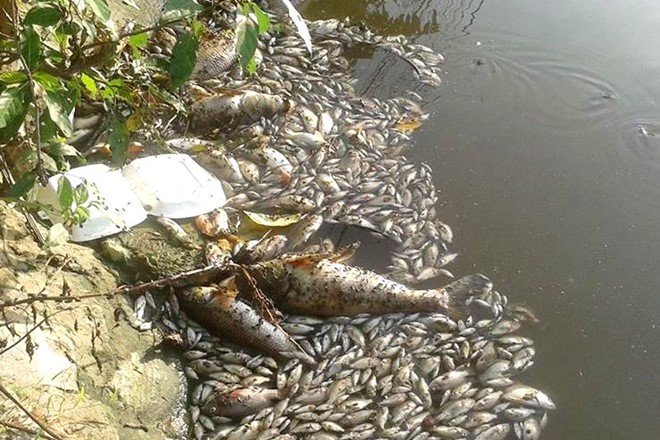 Dead fish in Mat Son Lake.
Local people reported that fish in their cages began dying on July 14 when the color of water in Mat Son Lake, in Dong Ve Ward, Thanh Hoa City turned from moss-green to muddy, with yellow bubbles on the surface.
Dead fish floated on the surface, giving s stinking smell. Locals have fished out hundred kilos of dead fish each day.
The smell from rotten fish was so bad that locals had to close all doors and windows and wear masks during the day and at night.
Locals complained that during the summer they could not go out to get fresh air because of the smell.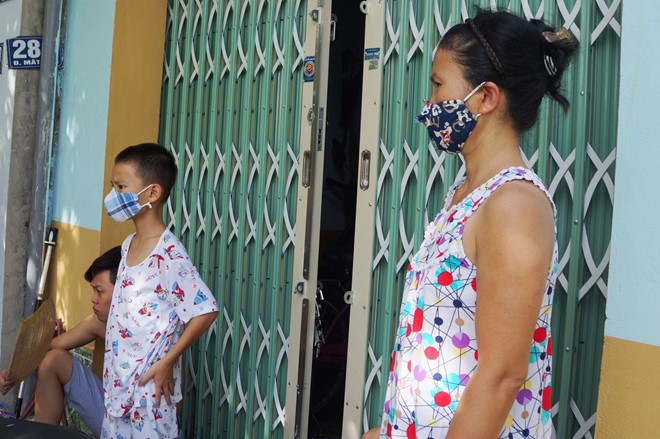 Local people had to wear mask all day.
They blamed the incident on waste water discharged by the Thanh Hoa Beer JSC. They asked local authorities to inspect the situation and put an end to pollution.
Mr. Nguyen Van Tien, Vice Chair of Dong Ve ward, said the ward authorities sent a group of young people to fish out dead fish for buryng. Environmental police officers collected water samples for tests.
Meanwhile, Mr. Trinh Anh Tuan, an official of the Thanh Hoa Beer JSC, said the company had checked their wastewater discharging system to the lake but did not detect any incident.
Tuan said that fish in the lake could die for many different reasons, such as hot weather in recent days. Local people discharge daily wastewater into the lake, he said.
Linh Nhat