President Tran Dai Quang visits K9-Da Chong historic site
President Tran Dai Quang on April 10 offered incense to late President Ho Chi Minh and planted a tree at the K9-Da Chong historic relic site in Hanoi's outlying Ba Vi district.
In 1957, President Ho Chi Minh decided to choose K9-Da Chong, about 70 km from downtown Hanoi to the west on the Ba Vi mountain range, as a secret base for the Party Central Committee to work during the resistant war against the US.
From 1960 to 1969, President Ho Chi Minh worked and received many international leaders here.
Many important decisions and instructions for the cause of national liberation and reunification were issued by President Ho Chi Minh and the Party Central Committee at the site.
After President Ho Chi Minh passed away in 1969, the place was used to preserve his body until 1975.
In order to promote the historic values of the site, the Party Central Committee's Secretariat agreed to build a memorial house to President Ho Chi Minh, which was inaugurated in 2015. The house is expected to open its door to visitors during the Liberation Day (April 30) and May Day (May 1).
Speaking with the relic site's officials and staff , President Quang praised their efforts in fulfilling all assigned tasks, especially protecting President Ho Chi Minh's corpse.
He also noted that officials and staff must always improve their ideology and morality in order to make the site a place where people from all walks of life, particularly young generations, are educated on the patriotism and revolutionary tradition of the nation.
Discussions on discharge of National Election Council's Vice Chairs
Chairwoman of the National Election Council (NEC) Nguyen Thi Kim Ngan presented a proposal on relieving several NEC Vice Chairs and members from duties during the 13th NA's April 9 meeting.
The 21 member NEC was established at the 13th NA's 10th session, including one Chair, four Vice Chairs and 16 members.
The proposal named two Vice Chairs - Prime Minister Nguyen Xuan Phuc and former Vice President Nguyen Thi Doan and 12 members for the dismissal.
President Tran Dai Quang later presented a report asking for the discharge of former Prime Minister Nguyen Tan Dung from the position as Vice Chairman of the Council of National Defence and Security.
He also proposed relieving former NA Chairman Nguyen Sinh Hung and former Minister of National Defence Phung Quang Thanh from their duty as member of the Council.
Lawmakers then discussed in groups the dismissal proposals.
The NA is to continue working on Monday, April 11.
Justice Ministry reviews staff ban from drinking during working week
Deputy Minister of Justice Tran Tien Dung said that three years after implementing the ministry's ban on staff from drinking during the working week, only one violator has been detected.
In April, 2013, the Ministry of Justice issued an instruction to ban its officials and employees from drinking alcohol during work days.
According to the instruction, all judicial officials and staff are banned from drinking during work hours and lunch breaks. Ministry leaders have also called for an alcohol ban at conferences and events which have the participation of justice officials and employees on work days.
However during the three-year implementation of the instruction, Deputy Minister of Justice Tran Tien Dung said that to date; only one case has been found.  Nguyen Van Gau, Head of the Long An Province's Department of Civil Judgement Enforcement. Gau was reprimanded for the violation at a recent national meeting on civil justice enforcement. His only punishment was not being allowed to participate in the role model awards for this year.
The Ministry of Justice also set up taskforces which specialise in checking drinking establishments and restaurants near the ministry agencies and offices to find out staff drinking alcohol during working days.
Restaurants and canteens of the ministry's agencies and offices are also banned from serving alcohol to the ministry staff members during the working week.
2016 National Tourism Year set to open in Phú Quốc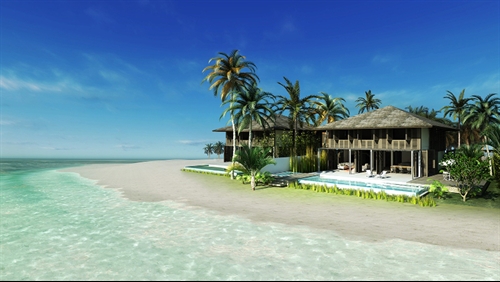 The 2016 National Tourism Year – Phú Quốc and Cửu Long (Mekong) River Delta, themed 'Discovering southern land', opens on April 10 in Phú Quốc.
The 2016 National Tourism Year is a large cultural, economic and social event that will seek to promote Việt Nam's landscapes and heritage.
It will feature a wide range of cultural and tourism activities as it seeks to attract more local and foreign visitors to the delta.
With 12 provinces and a centrally run city, the delta is the country's biggest rice and fruit growing region.
Kiên Giang, home to Phú Quốc, has many popular tourist sites such as the U Minh Thượng National Park, the Giant Buddha Pagoda and Phú Quốc itself.
Hanoi sinkhole formed naturally
Authorities have reached their initial conclusion on the cause of a sinkhole last weekend in Hà Nội's Mỹ Đức District, saying it was triggered by natural causes.
The sinkhole suddenly appeared at around 8.30am last Saturday in the middle of Hòa Lạc village in An Tiến Commune, about 1.5 hours drive from Hà Nội's centre. The hole was initially 4m across and 4.5m deep, but then quickly collapsed further to end up 11.3m deep and 13m wide.
Hà Nội's Department of Natural Resources and Environment quickly carried out a geographic assessment before reaching their preliminary conclusion on Wednesday that the sinkhole was naturally occurring in a terrain called by geologists as karst.
The area around where the sinkhole collapsed was formed by limestone – a rock type below the surface that can gradually be dissolved by ground water. Spaces and caverns start to develop underground that can then trigger a sinkhole without warning.
This appears to be what happened in Hòa Lac village, where the sinkhole destroyed about 27m of a village road, blocking the access of 15 households to the main road. The out-of-nowhere sinkhole also literally sucked in some 30m2 of resident Nguyễn Văn Bắc's garden and his house's gate, as well as taking the bathroom of Nguyễn Thị Sợi's house.
An Tiến Commune People's Committee Chairman, Trần Văn Hoành, said on Wednesday that the sinkhole caused damage of VNĐ125 million (US$5,500) excluding the residents' losses.
The authorities supported Nguyễn Văn Bắc VNĐ2 million ($88) and VNĐ1 million ($44) to each of the other four households that suffered the most severe damage.
All five families were evacuated to a safer location.
Festival brings joy and cheer for Vietnamese K-pop lovers
The 2016 K-pop Lovers Festival is being held at the Korean Cultural Centre in Hanoi, bringing together 23 K-pop fan clubs in the capital city.
The fan clubs have brought to the festival, which opened on April 3, their hand-made products featuring their love for their idols, original CDs with signatures of the singers on the covers, posters, stickers of their favourite bands.
The highlight of the week-long event is a music gala scheduled on the evening of April 10, in which the FCs will show off their dancing skills and compete for tickets to join the qualification round of the K-Pop World Competition in the Republic of Korea this year.
A similar festival will be held in Ho Chi Minh City from April 22 to 24. The two events are expected to attract around 10,000 participants.
The festival has been held annually since 2013 by the Korean Cultural Centre in Vietnam (KCC) in co-ordination with the Republic of Korea's Administration of Tourism with an aim to connect K-pop fan clubs in Vietnam.
According to KCC Director Park Nark Jong, throughout its four editions, the festival has provided a colouful and dynamic venue for K-pop lover communities.
He expressed his hope that the event would fulfill its mission of uniting Vietnamese K-pop fans, thus contributing to boosting cultural exchanges between Vietnamese and younger RoK generations.
Vietnamese press exhibition underway in Laos
An exhibition on the Vietnamese press opened in Laos' capital city of Vientiane on April 8, gathering hundreds of visitors.
Many attendees said they were impressed with the comprehensive development and diversity of the media in Vietnam.
Speaking at the opening ceremony, Deputy Minister of Information and Communications Nguyen Minh Hong said Vietnam's media has grown substantially in both quality and quantity in recent years. Vietnam has 20,000 journalists, 858 newspapers, 66 radio and television stations, and thousands of websites offering news services.
The press has contributed significantly to national construction and external affairs, she said, adding that Vietnamese news agencies have covered a wide range of social, economic and political affairs in Laos, boosting mutual understanding and traditional ties between the two countries.
Savankhone Razmontry, Lao Deputy Minister of Information, Culture and Tourism, expressed his appreciation for support from the Vietnamese Ministry of Information and Communications in hosting training courses for Lao journalists and reporters.
Representatives of Vietnamese press agencies in Laos have been quick to produce articles on major events here, he noted.
The exhibition is scheduled to run through to May 10.
Water reserve lakes may be built in Ho Chi Minh City
Experts called for constructing multifunctional water reserve lakes to ensure water supplies to Ho Chi Minh City during a seminar held on April 8.
The event was part of the climate change-water supply project in the Mekong Delta and Ho Chi Minh City, a joint effort between Vietnam and the Netherlands.
Rik Dierx, director of the project, said the water reserve lakes will help improve the quality of water before being treated in factories.
Currently over 95 percent of the water supplied to 8 million local residents and 2 million visitors in Ho Chi Minh City is taken from the Dong Nai and Sai Gon rivers.
However, General Director of the Saigon Water Corporation Ho Quang Lam said the Dong Nai and Sai Gon rivers are suffering from serious saltwater intrusion – especially during the dry season – and pollution caused by industrial sewage.
Casvander Host, Vice Ambassador of the Dutch Embassy in Hanoi, pledged to increase cooperation with the city to fight the effects of climate change.
According to the city's comprehensive water supply strategy for 2025, water from Dau Tieng, Phuoc Hoa and Tri An lakes will be used instead of the Dong Nai and Sai Gon rivers.
Forum on Vietnam's economy after 30 years of reform held in Singapore
International scholars from all over the world gathered in Singapore on April 7-8 for the Vietnam Forum 2016 to discuss Vietnam's economic achievements and challeges after 30 years of reform.
Participants to the forum, which was organised by the Institute of Southeast Asian Studies, focused on four main areas - economy, politics, culture and society, and foreign policies; and pointed out challenges Vietnam needs to address to keep its momentum.
Tan Chin Tiong, ISEAS Director, highlighted some important economic achievements in the past 30 years. Between 1990-2014, Vietnam's economy grew, on average at 6.8 percent annually, to become a medium per capita income country in 2009.
The rate of poor households was dramatically reduced from 58.1 percent in 1993 to 11.1 percent in 2012. The total foreign direct investment capital flowing into the country accumulated to 290.6 billion USD at the end of 2014, while the total export-import value reached 298 billion USD.
Despite the progress Vietnam has made, the country still has a lot of challenges ahead that need to be addressed, if it is to maintain its economic successes in the future.
Relating to those challenges, Professor Adam Forde, from the Victoria Institute of Strategic Economic Studies in Australia, said Vietnam has many opportunities to maintain its impressive achievements if the government ensures the continued enforcement of its policies.
Scholars also touched upon many other issues including the development of the private economic sector and the reform of state-owned enterprises. They agreed that Vietnam needs to do these to maintain sustainable growth.
According to Associate Prof. Konstantin M Wacker from the Faculty of Economy at Germany's Gutenberg University, one of biggest challenges Vietnam faces is the modification of its regulations in line with international commitments it has signed such as the Trans-Pacific Partnership, as well as to fulfil the requirements of the World Trade Organisation.
Participants at the forum also discussed Vietnam's politics and foreign policy.
Lao New Year celebrated in Thai Nguyen
The Thai Nguyen College of Economics and Finance in the northern province of Vietnam held a get-together on April 8 to celebrate Lao traditional New Year Bun Pi May.
The event saw the participation of representatives from the Vietnam Union of Friendship Organisations (VUFO) , the Vietnam–Laos Friendship Association (VLFA), the Lao Embassy in Vietnam, local officials and more than 100 outstanding Lao students studying in the locality.
The Bun Pi May festival falls on April 14 to 16, with several ritual ceremonies, and prayers for good weather, an abundant harvest and a prosperous New Year.
On the occasion, local officials presented gifts to over 100 outstanding Lao students studying in the province.
Currently, the province has more than 1,200 Lao students. Celebrations of the Lao traditional festival in the province have also strengthened the friendship between the two countries.
Laos studies operation of trade unions in Ben Tre
The Lao Federation of Trade Unions (LFTU) wishes to learn from the practical working experience of trade unions in Ben Tre, President Pan Noymany said at a working session in the Mekong Delta province on April 8.
According to the LFTU President, a slowdown in Laos' economy has resulted in low incomes and the lives of working people has become increasingly difficult. The operation of trade unions here remains primitive and lacks the ability to develop within businesses.
He said his delegation would like to know the establishment procedure of a trade union in Ben Tre, what measures are used to address strikes, and what are the minimum wage and insurance payments.
Answering his guest, Le Van Quyen, head of the provincial confederation of labour, pointed to the fact that Ben Tre is a small province in the Mekong Delta with a smaller labour force and industrial scale compared with other regional peers.
According to Quyen, all local companies pay salaries higher than the minimum wage, with 16 percent of them having insurance debt. Trivial labour disputes take place occasionally, mostly over benefit conflicts. Trade unions often settle these cases through having discussions with both workers and their employers.
Nguyen Thi Thu Hong, Vice President of the Vietnam General Confederation of Labour, said she welcomes meetings for experience exchanges like this, for the development of Vietnamese and Lao trade unions and stronger cooperation between the two sides.
People's orgnisations play active role in SDGs fulfillment
People's organisations in Vietnam have launched long, mid and short-term programmes in poverty reduction, health care, education, environmental protection and gender equality, thus contributing to the fulfillment of Millennium Development Goals (MDGs) and Sustainable Development Goals (SDGs), heard a workshop on April 8.
The organisations have also encouraged the participation of individuals and the community in the actualisation of the MDGs, said Bui Ba Binh of the Vietnam Peace and Development Foundation (VPDF).
National programmes have kept the door wide open for the organisations, he said, adding that the State has also continuously improved its legal framework to facilitate efforts to call for sponsorship.
Delegates at the event discussed opportunities and challenges hindering Vietnam's efforts towards sustainable development, such as the complicated international situation, the global economic uncertainty and the limited funds for work.
The workshop heard several reports reviewing Vietnam's performance in the fields of environmental protection, employment and social welfare.
Jointly organised by the VPDF and ActionAid Vietnam, the event charted cooperation areas for Vietnamese people's organisations and ministries, agencies and international organisations during the implementation of the SDGs, said VPDF Vice Chairman Trinh Ngoc Thai.
Hoang Phuong Thao, ActionAid Chief Representative in Vietnam, said the workshop affirmed the growth and prestige of Vietnamese people's organisations in promulgating and realising the SDGs.
The SDGs, otherwise known as the Global Goals, build on the MDGs – eight anti-poverty targets that the world committed to achieving by 2015. The SDGs, adopted in 2000, aim to deal with an array of issues such as poverty, hunger, diseases, gender inequality, and access to water and sanitation.
National conference honours outstanding people with disabilities
A national conference was held in Hanoi on April 8 to honour outstanding people with disabilities and orphans in recognition of their remarkable contributions to the community.
Held once every three years, this year's event, the fifth of its kind, drew 388 disabled people, orphans and sponsors from 63 cities and provinces.
Deputy Prime Minister Vu Duc Dam said Vietnam is one of the countries with a high rate of people with disabilities, and Agent Orange (AO)/Dioxin victims.
Over the past few years, the Party, State and Government have put forth a number of policies to take care of vulnerable groups, including disabled people and orphans.
Vietnam has been recognised by the UN as an example in supporting people from disadvantaged backgrounds, he said.
The Government will continue to support the Vietnam Association in Support of People with Disabilities and Orphans, and other organisations that support disadvantaged citizens.
He asked all sectors, departments and social communities to continue support to those who need it.
According to the Ministry of Labour, Invalids and Social Affairs, around 20 percent of Vietnam's 90-million population needs social assistance. Of these, 7.2 million are people with disabilities and 1.5 million are underprivileged children.
In 2015, the country had 2.64 million people receiving monthly social allowances, 37,000 of whom were orphans.
Foreign Ministry wishes Lao Embassy happy traditional New Year
The Ministry of Foreign Affairs visited and sent greetings to the Lao Embassy in Vietnam on April 8 on the occasion of Laos' traditional Boun Pi Mai (New Year) festival.
Deputy Foreign Minister Dang Dinh Quy wished the Lao Ambassador and the embassy staff happiness and success in the New Year.
He congratulated Laos on its enormous achievements across the board, while reiterating that Vietnam consistently treasures and promotes its traditional solidarity and special amity with its neighbour.
The official added he hopes the two sides will fortify result-oriented cooperation in order to live up to their peoples' aspirations and interests.
Lao Ambassador Thongsavanh Phomvihane thanked the Deputy Foreign Minister for the congratulations and acknowledged the massive, effective assistance that the Vietnamese Party, State and people have given to his country throughout history.
Both nations have obtained important socio-economic accomplishments over the last five years, he said, voicing his hope that their all-faceted cooperation will be solidified in a substantive manner to benefit the two peoples.
Southern Khmer groups enjoy traditional Chol Chnam Thmay
A host of events have been arranged in the southern provinces of Soc Trang, Tra Vinh and An Giang to celebrate the traditional Chol Chnam Thmay New Year festival of the Khmer people.
Get-togethers were organised for heroic mothers, people who have made contributions to the country, Khmer monks and followers from local pagodas in Soc Trang and Tra Vinh provinces.
Vice Chairman of the Tra Vinh Patriotic Clergy Solidarity Association Thach Oai expressed his belief in the leadership of the Party and the State's policies for ethnic minority groups.
He said Khmer people in Tra Vinh will work harder to promote the locality's development.
In recent years, authorities of Soc Trang and Tra Vinh have paid due attention to improving the material and spiritual lives of the Khmer people.
Infrastructure for education, transport, irrigation, health care and electricity in Soc Trang had improved. In 2015, the province invested over 260 billion VND (11.7 million USD) in developing ethnic minority areas, helping reduce the rate of poor households to less than 15 percent.
Meanwhile, policies and programmes also provided land for housing and cultivation for 11,177 low-income ethnic minority families in Tra Vinh.
On the occasion, representatives from the People's Counci, the People's Committee, the Fatherland Front Committee of An Giang province and the province's Command of the Border Forces also made visits and extended congratulations to the Khmer community in the locality on their traditional New Year festival.
Chol Chnam Thmay is one of the most important festivals of the year for the Khmer community. It usually lasts three days and is celebrated in pagodas. This year's festival will fall on April 13 to 15 (the seventh to ninth days of the third lunar month).
Child safety at preschools intensified
A symposium on ensuring child safety at preschools opened in Hanoi on April 8.
The event was jointly held by the Ministry of Education and Training (MoET) in collaboration with the United Nations Children's Fund (UNICEF), attracting the participation of educational managers, psychological experts, education schools and preschools in the city.
Addressing the event, Deputy Minister Nguyen Thi Nghia stressed that ensuring child safety at preschools is the responsibility of teachers, managing officials and educational units. The work will also assure a child's growth as well as developing the country's human resources for the future.
Head of Preschool Education Department Nguyen Ba Minh said guaranteeing safety for children at preschools is a priority task, determining children's nursing, and education quality.
The number of preschools has increased in recent years and the proportion of children attending nursery schools has risen sharply in every new school year.
Delegates at the event discussed how to manage and evaluate the current situation of ensuring children safety at preschools, and proposed ideas to create a safe environment at schools and classes for children.
Thai firm urges poor students to apply for its scholarships
Thai company SCG has announced 400 scholarships worth VND4 million (US$180) each and called on outstanding secondary school students from underprivileged families in seven cities and provinces to apply for them.
The  cities are HCM City and Ha Noi and the provinces are Bình Dương, Đồng Nai, Bình Phước, Bà Rịa-Vũng Tàu, Tây Ninh, and Bình Thuận.
They should indicate their family circumstances and explain their "dreams" in their application, which should be submitted to their schools or Tuổi Trẻ newspaper's social work division, or congtacxahoi@tuoitre.com.vn before May 20.
The scholarships will be announced in July.
SCG Vietnam CEO Praween Wirotpan said his company had provided scholarships to more than 3,600 students since 2007 under its "Sharing the Dream" programme.
SCG has interests in cement and other building materials, chemicals and packaging and has 21 subsidiaries in Việt Nam.
13 arrested for online football betting
Police in this central province have detained 13 suspects for running football pools on the Internet worth a total of more than VNĐ1.3 trillion (US$57.8 million).
The authorities, on Sunday, seized 20 mobile phones, five computers, two self-constructed guns and some VNĐ1 billion ($44,440) when they searched 14 sites suspected of running online football pools.
According to the initial investigation, the leader of the gang, Nguyễn Thế Hiếu, 33, confessed that he and Nguyễn Thành Trung, 49, had bought a betting website for $200,000.
This is the biggest case of its kind in the province, with hundreds of participants and large amounts of exchanged money, an official said.
"The leader of the gang used sophisticated tricks. He did not install betting machines in his house but only used mobile tools with a dual security system from registration to the exchange of money," Trịnh Văn Sơn, an official at Thanh Hóa Province's economic police department, said.
This gang only held the money for international football matches through their mobile phones and the Internet, and the payment was done through the banks. The suspects had deleted all related data from their phones and computers after each exchange, he added.
The leaders acted spontaneously when they used self-constructed guns to threaten participants who owed them money, he said.
The case is under investigation.
American hospital construction begins
Mỹ Mỹ Trades and Services Co. Ltd. yesterday began construction of the American International Hospital (AIH) in HCM City's District 2, the country's first American-standard hospital.
The 150-bed hospital is equipped with international-standard facilities and medical equipment and designed under Joint Commission International certification, the world's leading accreditation in healthcare services quality evaluation.
It will be staffed by doctors from the US along with Vietnamese doctors who have been trained overseas.
Speaking at the construction commencement ceremony, Nguyễn Tấn Bỉnh, director of the city's Department of Health, said that development of grass-root healthcare systems as well as primary healthcare services were among the priorities of the health sector.  
Private investment and private-public partnerships were vital for the development of high quality healthcare services with advanced techniques in diagnosis and treatment, all of which requires huge capital, Bỉnh said.
Private hospitals of an international standard were essential for the development of international health insurance for expatriates, he added.
The city has only two private hospitals that accept international health insurance.
The AIH is expected to be put into operation in March 2018.
Vietnamese producers suspended over tainted bamboo shoots
Police in north-central Vietnam have temporarily barred two bamboo shoot manufactures from operation after finding them using banned chemicals to renew rotten bamboo shoots.
Senior Lieutenant Colonel Nguyen Viet Nhi, deputy chief of the environmental police department of Nghe An Province, said on Wednesday that his unit had opened an investigation and restricted operations at two bamboo shoot firms in the provincial capital city of Vinh.
On Tuesday, police officers carried out a food inspection in Doi Cung Ward, Vinh, and found the Son Hanh bamboo shoot facility, run by Le Duc Son, 46, and another place, operated by Pham Thi Trang, using chemical substances to freshen bamboo shoots.
There were about 14 metric tons of rotting bamboo shoots in the Son Hanh warehouse, according to a police probe. The state of the bamboo has led investigators to believe the shoots were harvested between six months and one year ago.
Son confessed to authorities that his facility had used whitening agents to freshen the bamboo shoots and stained them with a yellowish artificial coloring agent, suspected to be diarylmethane (auramine O).
Police also reported that Trang's facility housed three packs of yellow powder, allegedly auramine O, an artificial colorant meant for use on clothes, wood, and industrial products. Pure auramine O appears as yellow needle crystals and is highly soluble in water and ethanol.
Nhi said that the chemical samples had been sent to Ho Chi Minh City for examination and toxicity testing, adding that the department confiscated a combined 25 metric tons of bamboo shoots from the two facilities for further investigation.
The chemical substances utilized by the producers are prohibited from being used for food processing, according to the senior lieutenant colonel.
Free basketball camp for kids
Jr. NBA, a global youth development program that promotes basketball participation and an active lifestyle among children, will continue offering their free camps to search for talent on Saturday and Sunday at Ho Xuan Huong Sports Center in District 3, HCMC.
Children should register at the camp from 8 a.m. to 2 p.m. on Saturday. Children aged between 5 and 9 will take training courses on basic techniques run by the head coach of Jr. NBA, Chris Sumner. Participants will be able to learn about the importance of Jr. NBA's core values like sportsmanship, teamwork, positive attitude, and respect.
Kids aged between 10 and 14 will attend a talent search. From thousands of registrations, the program will give the certificates of Top 100 Jr. NBA Vietnam to 60 boys and 40 girls on Saturday afternoon. They will be challenged in physical and technical tests to find out 64 who will enter a national camp from June 17 to 19 in HCMC.
The top 15 – ten boys and five girls, who are chosen from this national camp, will team up for the Jr. NBA All-Stars Vietnam 2016, and join friendlies with other Jr. NBA All-Stars in Southeast Asia at the year-end.
This year's Jr. NBA program is sponsored by Dutch Lady, and has attracted 5,000 children from nearly 300 schools in HCMC and Hanoi. It is expected around 1,000 kids will attend the weekend's camp.
Dam Sen hosts Hung Kings' death anniversary
To show gratitude to Hung Kings—the founders and the first protectors of the country—Dam Sen Cultural Park annually organizes a death anniversary ceremony for Hung Kings on the 10th day of the third lunar month (usually in April)
This year, the anniversary ceremony themed "Toward the Ancestral Land" will last three days, from the 10th to the 12th of the third lunar month (April 16 to 18).
Co-organized by Phu Tho Tourist Service Co., Dam Sen Cultural Park and the Vietnam Fatherland Front Committee of District 11, the Hung Kings' Death Anniversary 2016 will kick off on the morning of April 16 at the park's Au Lac Square. Apart from staging scenes depicting how Hung Kings founded and protected the country, one of the highlights will be literature and martial arts performances. Literature performance written by Professor Vu Khieu highlights the love of the current generations for their ancestors as well as wishes for peace and happiness. Martial arts performance will be staged by the national martial arts team.
Another highlight of the celebration is the ritual for offerings. This year, for the first time ever, the organizers will dedicate a giant banh chung (square-shaped glutinous rice cake), paying respect and gratitude to the ancestors. The giant banh chung weighs 2.5 tons, including 1,200 kilograms of glutinous rice, 300 kilograms of mung beans, 200 kilograms of pork, 300 kilograms of banana leaves and 50 kilograms of dong (Phrynium placentarium) leaves. To be cooked for 70 hours, it needs more than 50 artisans who will take part in the preparing, wrapping and cooking processes. After the ritual for offerings, the cake will be exhibited and shared among more than 1,000 guests at 10 a.m. on April 17.
For fans of cai luong (southern opera), "Sac Viet" program performed at Au Lac Square at 5 p.m. on April 16 allows them to meet their admired stars.
A cake-making contest entitled "Toward the Ancestral Land" will be also a first-time program of the Hung Kings' Death Anniversary 2016. Scheduled at 8 a.m. on April 16 at the park's Nam Tu Thuong Uyen area, the contest will attract 50 teams from primary, secondary and high schools in HCMC. More than 100 traditional Vietnamese cakes made of popular kinds of flour and beans, and eye-catching decorations will enter this contest. Especially, all the proceeds will be used for scholarships granted to children of teachers and needy workers.
Activities for children are included in the programs. For instance, the "Toward the Ancestral Land" parade at 10:30 a.m. on April 17 will stage more than 60 actors and actresses who will play the role of Hung Kings, Au Co (legendary mother of the Vietnamese), Lac Long Quan (legendary father of the Vietnamese), Thanh Giong (legendary hero of Vietnam), Son Tinh (God of Mountain) and Thuy Tinh (God of Water), to name just a few.
Other highlights include "Toward the Ancestral Land" music show on Ngoi Sao stage and "Son Tinh-Thuy Tinh" drama, "Ha ram Ha rac" puppet show, circus performances and magic shows on De Men stage. Kylin dance and mascot activation at entrance gates are designed to entertain visitors and children.
Jade Buddha draws massive crowds in Haiphong City
More than 8.7 million people have joined the Jade Buddha world tour and the audience in Haiphong City on April 8 was the largest at any one destination yet, said the Jade Buddha for Universal Peace non-profit organization.
Haiphong City is the last stop for the monumental Jade Buddha on its journey through 60 countries around the globe before being returned to Australia.
The purpose of the tour said the Organization is to encourage everyone, irrespective of their religion, to take a moment to reflect upon peace – peace for the world, peace in their relationships, peace for their families and friends, peace at work, and peace in their mind.
We hope that such positive inspiration will bring joy and motivation in the lives of those who are able to see the Jade Buddha, said the Organization.
It has been carved from gemstone quality jade, is 2.7 metres high and weighs 4.5 tons. It sits on an alabaster throne that is 1.4 metres high and many consider it to be priceless.
The Jade came from Canada and it was carved in Thailand. The Buddha inside the Mahabodhi Stupa in Bodh Gaya (India) was the model for the Great Jade Buddha because it is universally recognized by all Buddhists.
Trend of broken labour contracts to be curtailed
Enterprises with more than five per cent of their Vietnamese interns in Japan breaking their contracts will be stopped from bringing more interns to this country.
This was announced in the official dispatch No. 1123/LDTBXH-QLLDNN sent by the Ministry of Labour, Invalids and Social Affairs (MoLISA) to enterprises that export labour.
Accordingly, enterprises must report their rate of interns breaking contracts in Japan to MoLISA every six months. If the rate exceeds five per cent, they must stop exporting labour to the country until the rate drops below five per cent.
The announcement also demands that the labour export enterprises follow regulations on training and working time, salaries and management fees and ensure the labourers' spending capacity and living conditions are adequate.
Labourers in Japan are not allowed to work for more than eight hours per day and 40 hours per week.
Besides this, rent deductions from the employees' salaries should not surpass 20,000 Japanese Yen (US$183) per person per month or 30,000 Japanese Yen ($275) per person per month for those living in big cities, including Tokyo, Osaka, Kyoto and Magoya.
Other regulated fees are not allowed to exceed $3,600 per person on a three-year contract or $1,200 per person on a one-year contract.
In addition, enterprises are only allowed to collect from labourers VNĐ5.9 million ($265) in fees for a course on the Japanese language, which is equivalent to some 520 lessons.
In particular, enterprises are allowed to recruit and train interns only after their contract to bring labourers to Japan becomes effective and when Japanese firms are ready to welcome these workers.
There are 73 Vietnamese enterprises taking interns to Japan, which is one of the three markets that have the most Vietnamese labourers because of the attractive salaries.
In 2015, Việt Nam exported 27,000 labourers to Japan, accounting for 23.2 per cent of the total exported workers for the year, an increase of 136.6 per cent compared with 2014.
To date, the country has taken 100,000 employees to Japan.
VNA/VNS/VOV/SGT/SGGP/TT/TN/Dantri