VietNamNet Bridge – More than 200 tons of fish at fish farms on a branch of the Dong Nai River in Hiep Hoa commune, Bien Hoa City of the southern province of Dong Nai have been reported dead, placing many households in distress.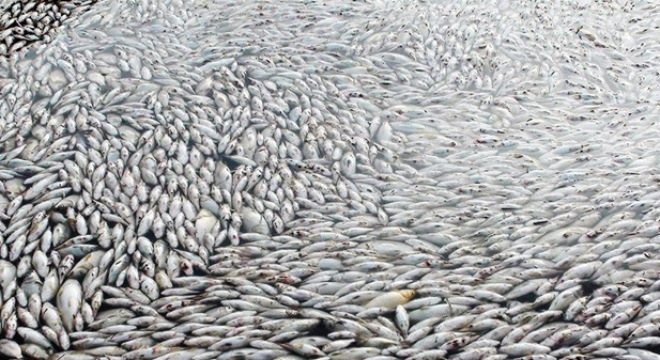 The photo was taken at a fish farm in Dong Nai on Jan. 4.
On January 6, the Police Department Against Environment Crime of the southern region (C49) in collaboration with the police of Bien Hoa City and Dong Nai Province began investigating the incident.
The same day, Mr. Chau Van Hiep, Chairman of the Hiep Hoa Commune Farmers' Association, said fish began dying en masse in the early morning of January 4. By the afternoon of January 6, the abnormal phenomenon continued but the volume of dead fish reduced.
During three days, January 3-6, more than 200 tons of fish were dead, causing damages of VND10 billion (nearly $500,000). Of the 215 affected households, three households lost all of their fish, with 13, 15 and 20 tons, Hiep said.
"Many families borrowed money from banks to invest in fish cages. Because of the incident they have suffered huge losses. We want the authorities to identify the cause soon," Hiep said.
According to the Fisheries Department of Dong Nai, the fish died because of the low concentration of dissolved oxygen, which might be caused by pollution and the abnormal change of weather and flows.
Le Ha