VietNamNet Bridge – Vice Minister of Transport Nguyen Hong Truong said authorities would not have a quota for the number of cars for services such as GrabTaxi and Uber, because of certain concerns.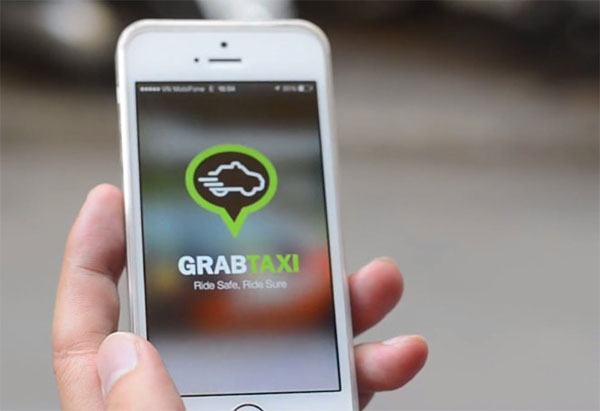 Illustrative image -- File photo
Hanoi Transport Association just sent a proposal to halt the operations of Uber and GrabTaxi's cars without eligible badges nationwide. What is your opinion about this proposal?
I understand that the concern of the Ha Noi Transport Association is that unlicensed vehicles are involved in providing transport services through connecting applications with passengers such as the GrabTaxi app, which the Ministry has approved to implement the pilot.
Passenger transport is a conditional business area. If a business has no eligible license or operates using illegitimate vehicles, the situation will surely be handled according to the law. Most recently, the Ministry of Transport had requested local authorities to direct the transport inspectorate to co-ordinate with competent agencies to inspect and address violations.
Vice versa, if enterprises have their licence and meet all requirements as prescribed, they should be encouraged to apply advanced technology to improve their operations. The management needs to follow the law, ensuring justice, regardless of whether a paper contract or e-contract is applied.
In a recent workshop, Ha Noi Transport Department voiced its concern that the pilot for e-hailing services such as GrabTaxi or Uber will significantly increase the number of vehicles involved in providing transport services and cause congestion. What do you think about this concern?
With the operating mechanism of GrabTaxi for example, all vehicles involved in providing transport services are licenced. Given the absence of the pilot, such vehicles would still be used to provide traditional contract-based transport services. Therefore, there is no way this model increases the number of vehicles.
Of course, unlicensed enterprises that operate contract-based transport services will be handled accordingly. This requires the involvement and engagement of transport associations to participate in inspection and surveillance, which both provide orientation to enterprises and eliminate unlicensed enterprises.
Given the concern about congestion, the application of technology to connect passengers with drivers will help save time and reduce vehicle vacancy. This helps limit vacant cars running on roads, and opens the gate for transport to take advantage of the Internet and ICT to improve the operations.
The Ministry of Transport believes that the pilot for the new type of cars on hire will not increase the number of vehicles involved in transport services.
So during the implementation of the pilot, how will the control on the number of vehicles using e-hailing services be implemented?
The managing agencies will certainly apply controlling measures, as this is a pilot. However, how to control is another story. If a number is merely brought up then what is it based on? In case a quantity limit is applied, we are returning to the "asking – giving" mechanism - first come first served, aren't we? That is absolutely neither fair nor transparent.
This pilot will limit the number of participating vehicles in the pilot through strict entry conditions. This will not only help select the best service providers to join the pilot, ensuring transparency and fairness, but will also help managing authorities to control and regulate the quantity of participating vehicles as appropriate with the reality.
VNS